Instagram influencer, model and Trump supporter Bri Teresi took a rifle to Bud Light, Tampax tampons, and lingerie made by her former employer Tuesday night, protesting their recent woke marketing schemes.
Teresi, who recently announced the termination of her modeling gig with lingerie company Honey Birdette over the brand using a biological man to model its ladies' underwear, posted a video to her Twitter gunning down the brand's underwear as well of cases of Bud Light, and boxes of Tampax tampons at her outdoor gun range.
Teresi blasted the products in protest of each brand choosing to market them using trans people.
BUD LIGHT'S DYLAN MULVANEY CONTROVERSY HITS RURAL DISTRIBUTORS AS BRANDING GURU THINKS CONSUMERS ARE CONFUSED
Model Bri Teresi shoots products from several brands in protest of their recent woke marketing schemes. (Screenshot/Bri Teresis Twitter)
Teresi, who modeled lingerie for Honey Birdette, ended her partnership with the company after it used non-binary model Jake DuPree, an athletic, toned biological man, to show off a 3-piece lingerie set on Instagram earlier this month.
Teresi confirmed parting ways with the company in recent days, telling OutKick.com, "The only way to stop this nonsense and propaganda is to not support businesses that do not support our values. It's that simple!"
She added, "As a model, I can tell you that an actual woman has been robbed of a place because of a deluded diversity handout. That's pure misogyny. Now more than ever, we must support businesses that support our values. Go woke, go broke."
Teresi took the boycott to the next level Tuesday, lining up the Honey Birdette underwear she previously modeled behind cases of Bud Light, as well as cases of Tampax tampons. She then blasted the products with salvos from her AR-15.
Teresi included Tampax as a target to boycott the tampon company marketing to trans women.
She added the Bud Light of course as part of the conservative boycott against the beer brand for making trans woman Dylan Mulvaney one of its sponsors.
CRITICS OBLITERATE ANHEUSER-BUSCH CEO'S 'NOTHING' STATEMENT AMID BUD LIGHT-DYLAN MULVANEY UPROAR: A 'DISASTER'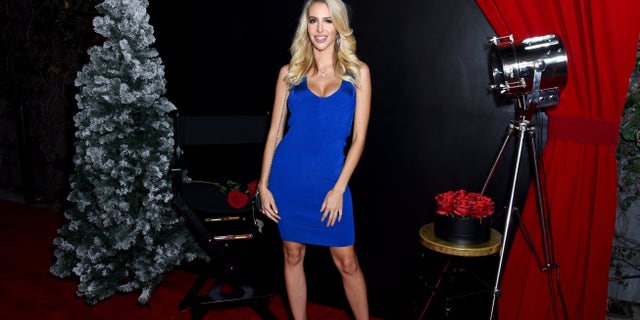 Bri Teresi attends GUESS Kicks-off Holiday Season at The Peppermint Club on November 07, 2019 in Los Angeles, California.  (Photo by Presley Ann/Getty Images for GUESS?, Inc.)
Sporting an American flag bikini top, jean shorts, what looked like combat boots, and aviator sunglasses, Teresi turned to the camera, claimed, "Go woke, go broke!" and blasted the products. She then turned to the camera and struck a defiant pose.
Teresi's stunt almost exactly mirrored musician Kid Rock's, who shot up several cases of Bud Light at his own outdoor range a couple of weeks ago.
Leaving a comment under the video, Teresi tweeted, "I'm shooting at Honey Birdette lingerie, Tampax tampons & Budlight. These companies have all gone woke! Tampax tampons used a biological male to promote their tampons. Honey Birdette used a biological male to model their lingerie. & y'all know about Bud Light."
CLICK HERE TO GET THE FOX NEWS APP
Porn star London River replied to Teresi's post in attempt to make her feel foolish for the video, saying, "But… you already bought all this stuff (or someone else bought it for you). Unless you're a shoplifter, you just shot up your own money."
Teresi responded, saying, "If you've been paying attention I had all of that lingerie because I modeled for the company… & my neighbors gave me the beer because they didn't wanna drink it. Not that complicated."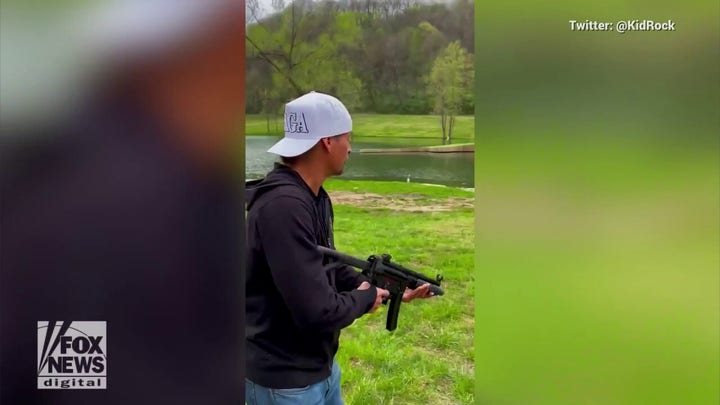 Video