That was quick … and so is the pickup.
Just two weeks after Ford revealed the all-new 2024 Ranger, Hennessey Performance has turned the most powerful Ranger ever into even more of a monster truck.
The Texas-based tuning company, which just delivered one of its $3 million 311 mph Venom F5 supercars to Michael Jordan, has revealed its take on the midsize pickup.
The Velcociraptor 500 is a custom version of the high performance Ranger Raptor model that bumps up the output of its turbocharged V6 from 405 hp and 430 lb-ft of torque to a whopping 500 hp and 550 lb-ft.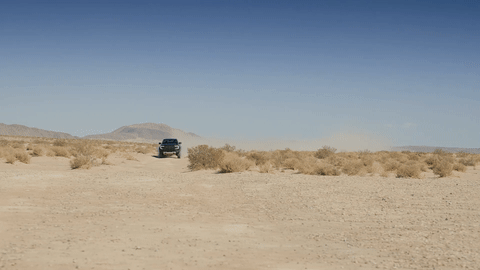 The standard Ford Ranger Raptor is the most-powerful factory version of the model ever offered. (Ford)
Hennessey leaves the Ranger's unique long travel suspension largely intact, but increases the tire size from 33-inches to 35-inches and wraps them 18-inch wheels of its own design.
CLICK HERE TO SIGN UP FOR THE FOX NEWS AUTOS NEWSLETTER
A set of hefty, steel bumpers with an integrated bull bar in front, auxiliary lights and Hennessey badging are also included in the package, which is listed for $24,950 on top of the price of the $56,960 Ranger, which goes on sale later this year.