Church leaders and volunteers will soon have access to an artificial intelligence platform that aims to shave hours off their day-to-day tasks by generating content from sermons to engage fellow Christians when they are not in the pews.
Upcoming platform Pulpit AI, founded by Michael Whittle, is expected to launch later this summer and will serve as a tool for Christian leaders looking to take the tedious work out of crafting religious blog posts, devotionals and prayer guides and social media posts.
"We want to help pastors of small to medium-sized churches be able to make content for their congregations to interact with throughout the week and on social media," Whittle told Fox News Digital. "We think every pastor should, if they want, have a digital signal to their congregations beyond the sermon.
"Most small to medium-sized churches have small or completely volunteer staff, so they have zero operational leverage when it comes to media and resources for their church," he added. "If we can help a church media team get past the blank page, we can not only save them crazy amounts of time, we can help every church become a resourcing church for their people."
The release of OpenAI's ChatGPT last year, a chatbot system that can mimic human conversation based on prompts, changed the game on artificial intelligence as users flocked to the system to help with school assignments, crafting work emails or even to draft letters to object a parking ticket.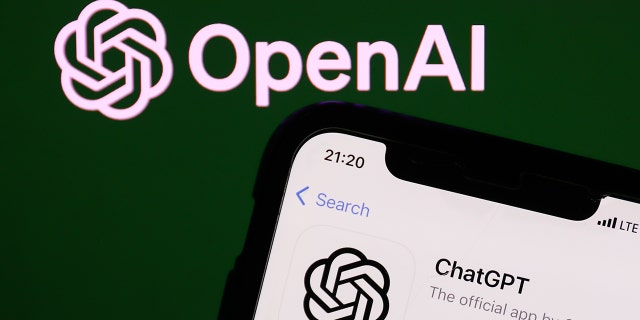 OpenAI logo on the website displayed on a phone screen and ChatGPT on AppStore displayed on a phone screen are seen in this illustration photo taken in Krakow, Poland on June 8, 2023. (Jakub Porzycki/NurPhoto via Getty Images)
Following the release of the ChatGPT, some religious leaders warned to not use the program to craft sermons or homilies, arguing a computer can not preach. For Whittle, he says "most churches" will likely "widely adopt various niche tools that help them do the administrative tasks of day-to-day church building more efficiently," while noting that theological and philosophical debates need to take place before using AI for the creation of sermons.
AI WILL BE THE POLITICAL LEFT'S 'SINGLE GREATEST WEAPON' AGAINST RELIGIOUS FAITH AND TRUTH, SAYS EXPERT
"The church community at large should not just blindly embrace this revolutionary moment, but also we can't totally dismiss it," he went on. "It's here, and I think we have a duty to make sure there are faithful people who are building products that harness the power of the technology for good."
CHATGPT DELIVERS SERMON TO PACKED GERMAN CHURCH, TELLS CONGREGANTS NOT TO FEAR DEATH
Whittle said he expects to see a "massive win" as pastors integrate the system into their workflow to help create content that the faithful can reflect on throughout the week.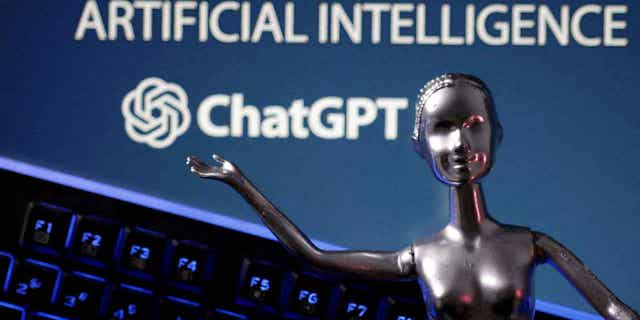 ChatGPT logo and AI Artificial Intelligence words are seen in this illustration taken, May 4, 2023. (REUTERS/Dado Ruvic/Illustration)
"I also think if we can help pastors and church staff to leverage time–about five or more hours a week–for a church staff member to get out from behind a computer and spend that time with people in their church, we are hopefully helping churches become more relational," he said.
CLICK HERE TO GET THE FOX NEWS APP
Roughly 500 people have already signed up for Pulpit AI, which is expected to officially launch later this summer following a testing period over the next few weeks.