San Francisco's former fire commissioner was brutally attacked this week after a "group of homeless people" slashed him with a knife and fractured his skull with a pipe in his own front yard, according to a family friend.
The attack on Don Carmignani happened just outside his home in the city's Marina District, his friend and prominent Bay Area lawyer Joe Alioto Veronese revealed on Twitter.
"Last night at 7pm in the marina district at Laguna and Chestnut Street, a friend and former San Francisco Commissioner was brutally beaten by a group of homeless people in front of his home," he tweeted. "He is at SF general fighting for his life. Pray4Him."
Alioto Veronese told Fox News Digital he was headed to the hospital Friday morning to visit Carmignani, who is expected to survive the attack.
SAN FRANCISCO SURVEILLANCE VIDEO ILLUSTRATES AGONY OF CITY CRIME IN BOB LEE'S FINAL MOMENTS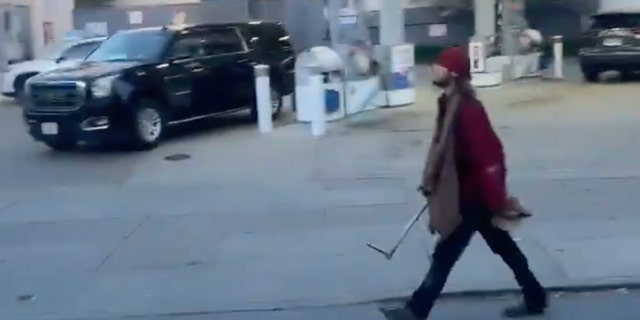 A video shared to the Citizen App shows a man carrying a metal object in the area of the attack in San Francisco's Marina District on Wednesday. Police have not confirmed whether he was involved in the attack nearby, where former Fire Commissioner Don Carmignani was beaten with a knife and a pipe by a "group of homeless people," according to friends. (Citizen App)
San Francisco Supervisor Catherine Stefani, who represents the neighborhood where the attack took place, reportedly said during a city meeting after the attack that a shortage of personnel in the city's police department may have led to the incident.
She said Carmignani's mother had previously called police on a group of homeless drug users outside her front door, according to The San Francisco Standard. But no one arrived, so he went out to shoo them away.
CASH APP FOUNDER BOB LEE DIED PLEADING WITH 911 FOR HELP: REPORT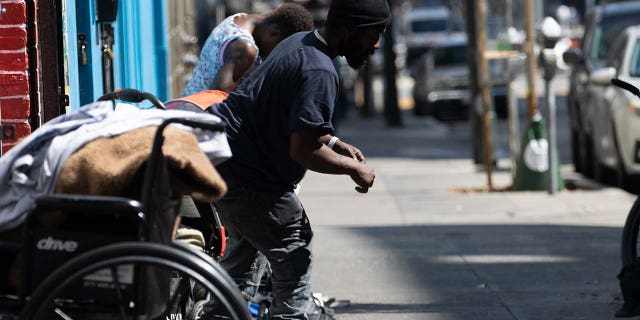 Homeless people in the Tenderloin district of San Francisco on Sept. 24, 2022. (Tayfun Coskun/Anadolu Agency via Getty Images)
"I've been here 21 years, and this didn't use to happen," she was quoted as saying. "I believe this is a direct result of the fact that we do not have enough officers on our street."
San Francisco police told Fox News Digital on Friday that a 24-year-old suspect named Garret Doty had been arrested nearby. He faces charges of assault with a deadly weapon and battery causing serious injury.
"On scene officers obtained a description of the suspect and broadcast the description over their radios," a spokesperson said. "Responding officers located the suspect in the area of Laguna and Lombard Streets."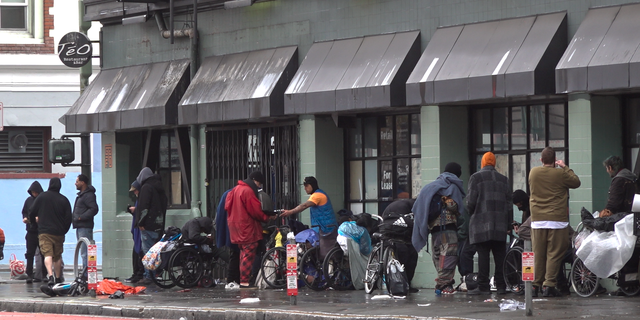 Drug users and drug dealers across the street from the San Francisco Federal Building.  (Fox News Digital/Jon Michael Raasch)
The attack comes just days after Cash App founder Bob Lee, a 43-year-old father of two, died in a stabbing in the city's affluent Rincon Hill neighborhood.
"They try and pretend San Francisco is safe, but it is not," said Jake Shields, a mixed-martial arts fighter and friend of Lee's who has been critical of violence in the city and its Democratic leadership.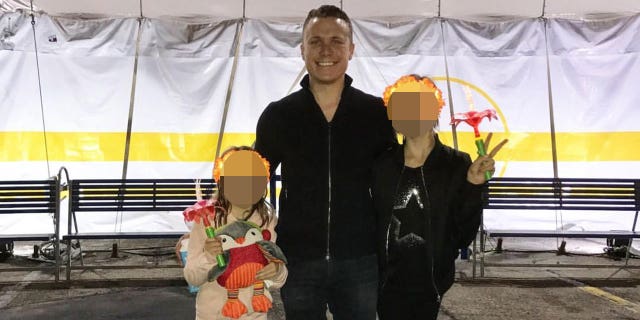 Cash App founder and tech exec Bob Lee, 43, was a father of two. He had recently moved from San Francisco to Miami and was stabbed early Tuesday during a return to the California city. (Bob Lee/Facebook)
Shields said he became fast friends with Lee years ago after they met at a music festival and didn't realize how prominent the tech titan was until after his death. Both men wound up moving out of San Francisco in recent years.
When Lee left in October, Shields said, it was partly because of threats to public safety in the city and partly because he had become enamored with his new home in Miami.
CASH APP'S BOB LEE ON SAN FRANCISCO STREET BEGGING FOR HELP MOMENTS AFTER FATAL STABBING: REPORT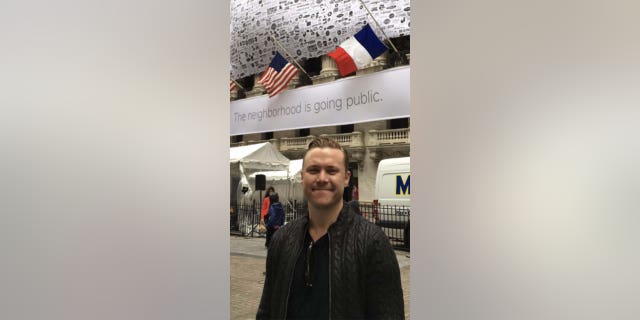 Bob Lee in a picture posted on Facebook.  (Bob Lee/Facebook)
"He liked the energy more in Miami," Shields said. "He thought the energy had kind of died out in San Francisco, but crime itself was a big part of it."
In January, tweeting about preparations for a mundane work meeting, Lee noted that "Miami feels like Silicon Valley in the early 2000s."
"Maybe the one positive in this is really a lot of talk and pressure on San Francisco to change," Shields told Fox News Digital on Friday.
The attack on Carmignani happened not far from former House Speaker Nancy Pelosi's home, which was targeted in a home invasion attack last year that left the congresswoman's husband with a fractured skull.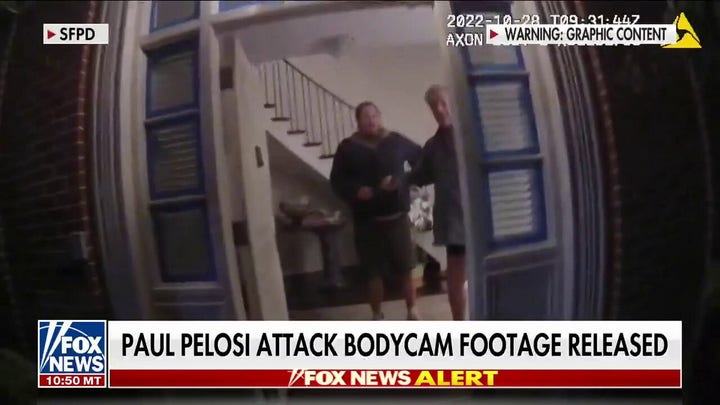 Video
CLICK HERE TO GET THE FOX NEWS APP
City crime statistics show that most major crimes have fallen so far in 2023, compared to the same period last year.
However, violent crime has risen slightly, driven by an 18% increase in robberies and a 33% rise in homicides.
Felony assaults have remained flat, and misdemeanor assaults have climbed by 13%, according to the statistics.
Anyone with information on Lee's death is asked to call San Francisco's tip line at 1-415-575-4444.