Ford fans call April 17 "Mustang Day," as it was the date the pony car was unveiled in 1964, but this year it marks a "Mustang Decade."
The Mustang has been the best-selling sports car in the world for eight years straight, and its combined sales made it the top model of the past decade, according to S&P Global Mobility.
Precisely 1,018,807 Mustangs were shipped to customers from 2013 through 2022, with the all-time tally of 10 million crossed in 2018.
"We're proud of the entire Mustang family, what it represents to Ford and especially our passionate Mustang owners and fans," Dave Bozeman, the vice president of Enthusiast Vehicles for Ford Blue and Ford Customer Service Division, said.
THE FORD MUSTANG SUPER COBRA JET 1800 IS A LIGHTNING-QUICK ELECTRIC MUSCLE CAR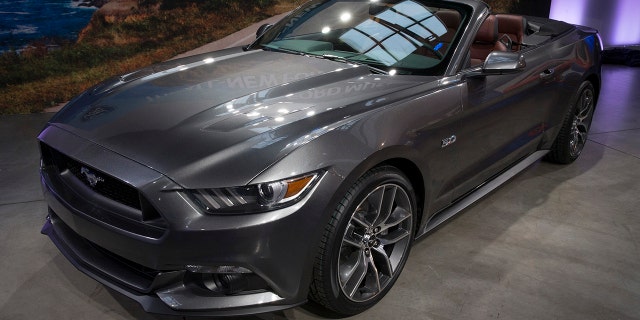 A 50th Anniversary Mustang was introduced for 2014. (Scott Eells/Bloomberg via Getty Images)
"It's our commitment to serving Mustang's global community, from Atlanta to Adelaide and beyond, that has earned Mustang the honor of world's best-selling sports car for 10 years combined."
The Mustang is exported to over 100 countries, but the vast majority of its sales are in the U.S.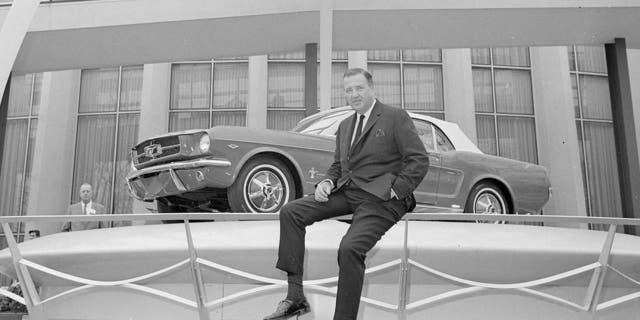 The original Ford Mustang was unveiled at the 1964 World's Fair. (Getty Images)
After being outsold by the Dodge Challenger in the U.S. for two years in a row, the Mustang reclaimed the top spot in the first quarter of 2023 with 14,711 delivered, compared to 11,371 Challengers.
CLICK HERE TO SIGN UP FOR THE FOX NEWS AUTOS NEWSLETTER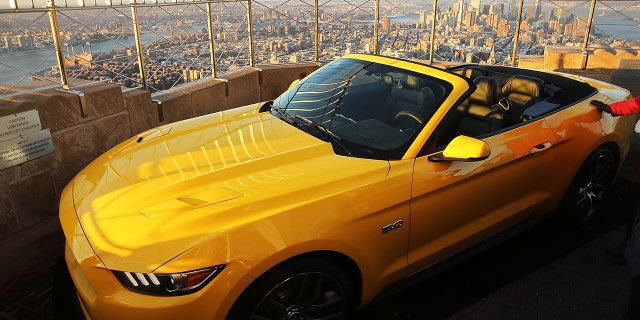 Ford put a Mustang on the observation deck of the Empire State Building in 2014 to recreate a stunt originally done in 1964. (Spencer Platt/Getty Images)
The Chevrolet Camaro finished third with 7,780 sales.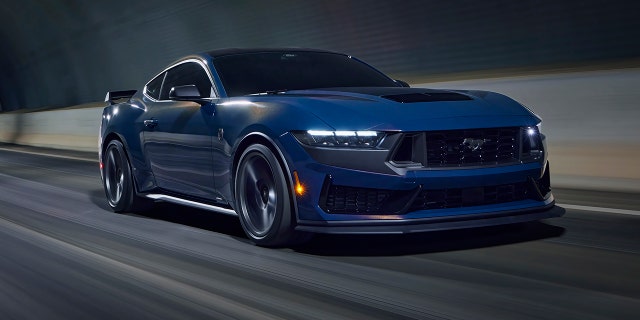 The 2024 Mustang Dark Horse is powered by a 500 hp V8. (Ford)
Both of its rivals are being discontinued next year, with V8 Challengers being replaced by the all-electric Charger Daytona SRT and the Camaro's future uncertain.
Meanwhile, a redesigned Mustang is rolling into 2024 with a new high performance Dark Horse trim that is powered by a 500 hp V8, making it the most powerful 5.0-liter Mustang ever built.
As impressive as the million cars sold over the past 10 years is, it pales in comparison to a previous Mustang landmark.
CLICK HERE TO GET THE FOX NEWS APP
The one-millionth Mustang was delivered on March 2, 1966, less than two years after Gail Wise bought the first one for $3,347 from a dealer in Chicago who sold it to her on April 15, two days before it made its official debut in New York.