The family of an 18-year-old woman shot and killed by a California school public safety officer reached a $13 million settlement with the district this week.
Manuela "Mona" Rodriguez, the mother of a five-month-old son at the time, was shot once in the back of the head by Long Beach Unified School District safety Officer Eddie F. Gonzalez on Sept. 27, 2021. Long Beach police previously said Gonzalez was driving a school safety vehicle near Millikan High School when he came upon a fight between Rodriguez and an unnamed 15-year-old girl. Rodriguez knew the girl and had allegedly initiated the fight, according to police.
When the officer broke up the altercation, he told the two teen girls to sit down, but Rodriguez got into a passenger seat of a vehicle occupied by two others whom police said were "also involved in the assault." Video shows Gonzalez trying to get the teens to stop, but as the vehicle sped off, the school safety officer drew his weapon.
The footage posted online appeared to show the safety officer firing at least two shots as the car moved off next to him. At least one bullet pierced a window of the car. Rodriguez was removed from life support several days later.
LOS ANGELES AUTHORITIES PURSUE, CAPTURE FEMALE SUSPECT IN 'SECURITY' SHIRT WHO STOLE ARMED POLICE CRUISER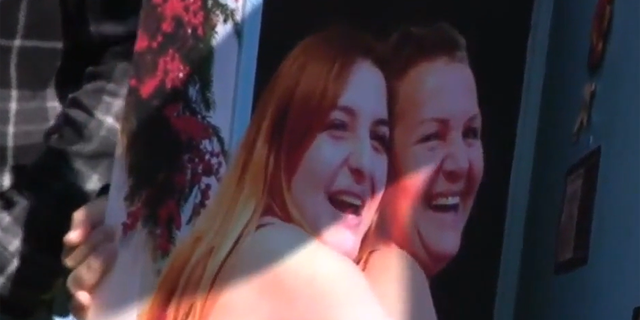 Manuela "Mona" Rodriguez's family hold her photo while announcing $13 million settlement.  (FOX 11/ KTTV)
Rodriguez' family attorneys announced Tuesday that Long Beach Unified School District will pay them $13 million. The money settles a wrongful death lawsuit filed in December 2021.
"I personally don't really care about the settlement. It's not bringing back my sister,″ Rodriguez's brother, Omar, said at a press conference. "I don't want anybody else to go through this pain.″
Rodriguez's family's attorneys said Gonzalez wasn't in danger and the car was heading away from him when he fired. The lawsuit contended the district was negligent in hiring him and failed to properly train him. The suit noted Gonzalez did not pass probation when he tried to join Los Alamitos and Sierra Madre police departments before he was hired by the district.
"We shouldn't be here today, but they screwed it all up by hiring an unqualified future killer cop," attorney Luis Carrillo said.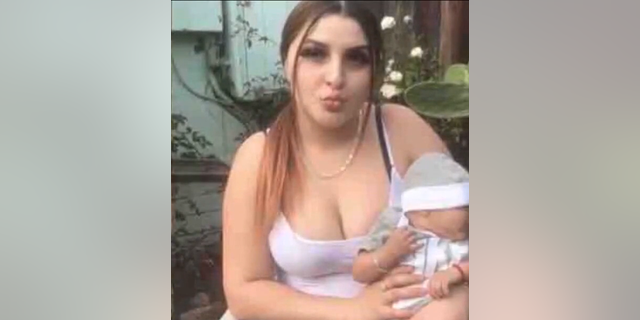 Manuela "Mona" Rodriguez pictured with her young son.  (FOX 11/ KTTV)
FORMER CALIFORNIA SCHOOL OFFICER WHO ALLEGEDLY KILLED 18-YEAR-OLD MOTHER CHARGED WITH MURDER
"This is the largest settlement in a school district shooting ever, in the United States," attorney Arnoldo Casillas added, calling the settlement "historic."
"This was a homicide," Casillas said. "Anyone who sees the video and looks at it honestly sees it for what it is. He was not in danger. The car had gone by and there was no reason to shoot."
Gonzalez was fired by the school district a week after the shooting and arrested and charged with murder in October 2021.
He pleaded not guilty and is awaiting trial. His attorneys have argued that the former officer feared for his life and fired in self-defense, FOX 11 Los Angeles reported.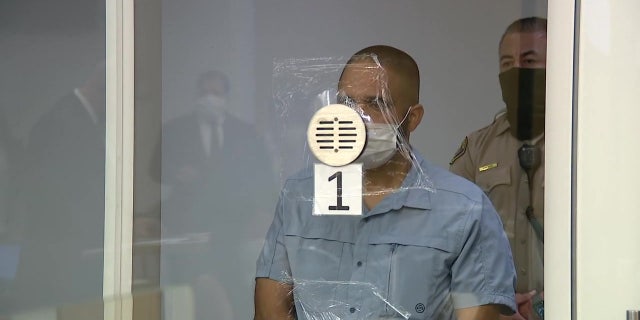 Long Beach Unified School District safety Officer Eddie F. Gonzalez is awaiting trial for the killing of Manuela "Mona" Rodriguez.  (FOX 11/ KTTV)
At a preliminary hearing, Los Angeles County Deputy District Attorney Saeed Teymouri told a judge Gonzalez was "in no danger" and acted "out of anger" — not fear.
CLICK HERE TO GET THE FOX NEWS APP
In a statement, the school district said it hadn't seen or ratified a settlement agreement and couldn't discuss details. "Settlements like these include language that there is no admission of liability on the district's part," the district added. "However, we again share our sincerest condolences with everyone who was impacted by this terrible event."
The Associated Press contributed to this report.