A former New York police officer who once shared a jail cell with Jeffrey Epstein has been convicted of killing four people in a series of murders that prosecutors have described as being "gangland-style."
Nicholas Tartaglione was found guilty Thursday in White Plains federal court following a three-week trial on the December 2016 slayings in Otisville, about 70 miles north of Manhattan, which claimed the lives of Martin Luna, Miguel Luna, Urbano Santiago and Hector Gutierrez.
U.S. Attorney for the Southern District of New York Damian Williams said Tartaglione, a "former police officer turned drug dealer," suspected Martin Luna stole money from him and lured Luna, his two nephews and their family friend into a "deadly trap."
"Tartaglione's heinous acts represent a broader betrayal, as he was a former police officer who once swore to protect the very community he devastated," Williams said, adding that "a jury has found Tartaglione guilty of these heinous acts, sending a message that no one is above the law."
FLASHBACK: EPSTEIN REPORTEDLY FEARED CELLMATE, A MUSCLE-BOUND EX-COP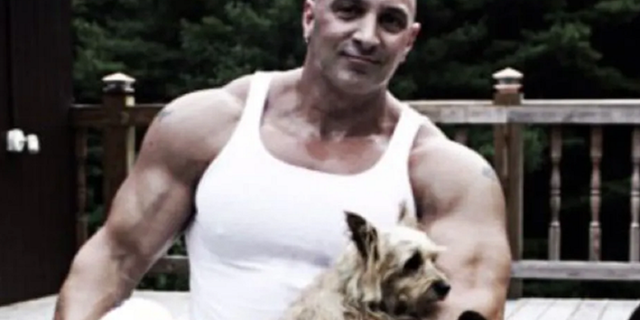 This undated photo shows former police officer Nick Tartaglione. (Nick Tartaglione)
Tartaglione, 55, retired from the Briarcliff Manor Police Department in 2008 following an injury he suffered five years earlier, according to The Associated Press.
He was allegedly selling cocaine, steroids and other drugs when he accused Martin Luna of stealing more than $200,000 from him, federal prosecutors had alleged.
On April 11, 2016, Tartaglione allegedly lured Luna to a bar in Orange County, New York, where Luna was accompanied by his nephew, Miguel Luna; his niece's fiancé, Santiago; and a family friend, Gutierrez.
"What occurred next could only be described as pure terror, as Tartaglione tortured Martin, then forced one of his nephews to watch as Tartaglione strangled Martin to death with a zip-tie," Williams said in a statement Thursday.
"Tartaglione and two of his associates then transported Miguel, Urbano, and Hector —- who were simply at the wrong place at the wrong time — to a remote wooded location, forced them to kneel, and executed them with gunshots to the back of the head," he continued. "Tartaglione then buried all four victims in a mass grave."
JEFFREY EPSTEIN DEATH RAISES QUESTIONS THAT 'MUST BE ANSWERED' FOR VICTIMS, GLORIA ALLRED SAYS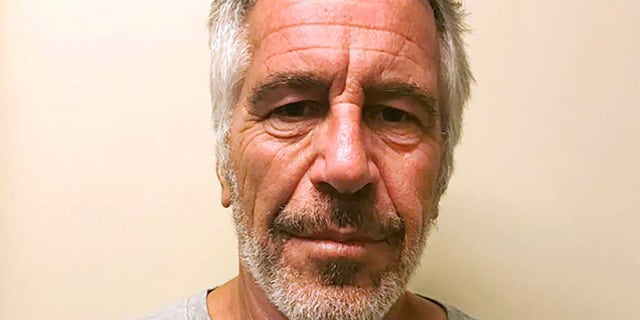 Jeffrey Epstein once shared a jail cell with Nicholas Tartaglione. (New York State Sex Offender Registry via AP, File)
Then-federal prosecutor Preet Bharara called the murders a "gangland-style" execution.
However, Miguel Luna, Santiago and Gutierrez were not part of the alleged drug-running operation, according to family and prosecutors.
"We commend the career prosecutors and investigators for their relentless pursuit of justice in this case over the past seven years, and for ensuring that Nicholas Tartaglione faces a lifetime in federal prison for his unconscionable murder of four men," Williams said. "Most of all, we thank the victims' families for trusting law enforcement to find their loved ones and see that justice was done."
Tartaglione's case drew national attention when he became cellmates with Epstein at the Metropolitan Correctional Center in Manhattan.
On July 23, 2019, Epstein was found in his prison cell semi-conscious and balled up in the fetal position with marks on his neck, and there were accusations that Tartaglione "roughed him up."
He was questioned, but the former cop and his lawyer fought the accusations and charges were never filed.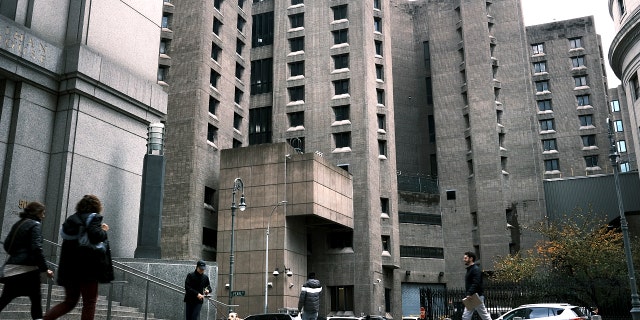 The Metropolitan Correctional Center in Manhattan, where Jeffrey Epstein and Nicholas Tartaglione once shared a cell. (Spencer Platt/Getty Images)
CLICK HERE TO GET THE FOX NEWS APP
Epstein died of an apparent suicide the next month on Aug. 10, but Tartaglione was not in the cell at that time.
After Epstein's death, the former police officer requested a transfer to a different prison, claiming he was being harassed by prison guards, according to court documents.
Fox News' Chris Eberhart contributed to this report.