Elle Fanning says she was called 'unf—able' at 16 years old, a label that ultimately cost her a movie role.
"I was very protected," the actress, now 25, shared during a roundtable discussion hosted by The Hollywood Reporter, noting she has had the same team since she was 8 or 9 years old. "This is an interesting story that I was like, 'I've never said this' but I'm like, 'I'll say it at the table, maybe!'… I was trying out for a movie. I didn't get it. I don't even think they ever made it, but it was a father-daughter road trip comedy," she began.
Fanning reveals that "someone involved with the project" had provided unfavorable feedback on her audition — information that was initially kept from her by management but ultimately disclosed by an "outside party."
"I was literally 16 years old and this person said, 'Oh, she didn't get the father-daughter road trip comedy because she's unf—able.'"
"I laugh at it now, like, 'What a disgusting pig!'"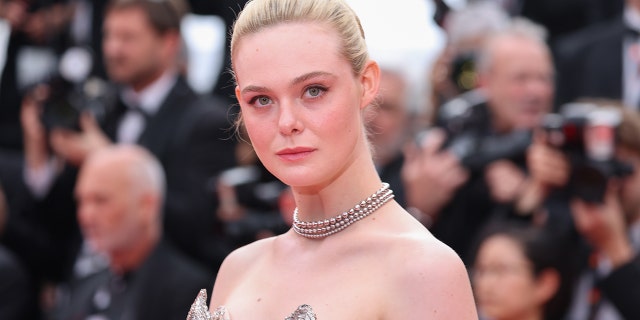 Fanning has had a prolific career as an actress. She currently plays Catherine the Great on the Hulu series "The Great." (Gisela Schober)
CLICK HERE TO SIGN UP FOR THE ENTERTAINMENT NEWSLETTER
"It's funny thinking about myself at that age. I was always like, immensely confident.… But of course you're growing up in the public eye," she shared.
"I don't feel like it damaged me, but it definitely made me very aware of myself."
Unlike other child actors, Fanning has had a prolific career, with 63 credits to her name, per IMDb. She currently has seven projects in the works, including the upcoming film about director Francis Ford Coppola, "Francis and the Godfather."
Fanning is the younger sister of fellow actress Dakota Fanning, 29.