Drew Barrymore got candid about the stigmas that surround dating at an older age during a recent panel.
Barrymore, 48, joined Maria Shriver, Dr. Sharone Malone, Dr. Heather Hirsch and Dr. Judith Joseph and Oprah Winfrey to talk about menopause Wednesday. During the panel, Barrymore revealed she hesitated to tell a man she was on a date with about the upcoming discussion.
"There's something in that stigma that I don't want you to think I'm some dusty, old, dry thing. That's not the image I want," she said, according to Entertainment Tonight.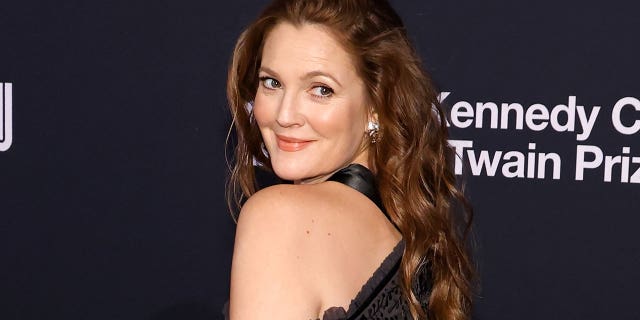 Drew Barrymore was hesitant to tell a date she was speaking on a panel about menopause due to the "taboo" stigma of the topic. (Getty Images)
DREW BARRYMORE ADMITS SHE CAN'T SHAKE THE FEAR 'I WILL GET LOCKED UP AGAIN AND LOSE MY JOB'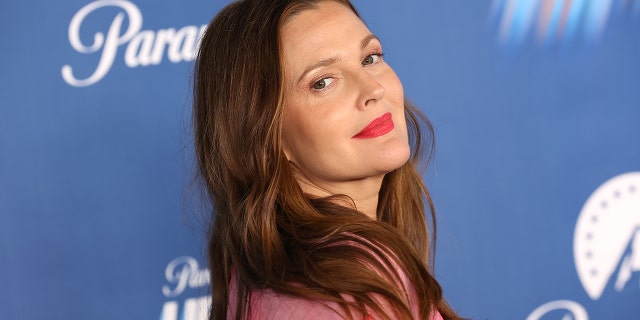 The "Blended" star has been experiencing perimenopause symptoms. (Arturo Holmes/WireImage)
Barrymore has been open about experiencing perimenopause symptoms and even experienced her first hot flash on her show. Perimenopause refers to the time around menopause where women begin to experience the transition to menopause, according to the Mayo Clinic.
"I feel very confident, normally, and I want to be who I am and present myself," she said. "But in that moment, I thought, 'I have to tell this story because it was a real-life experience of, I'm so proud to be here.' I'm an open book. But in that one moment, I was like, 'I don't want to say what it is because I'm engaging in someone who I want to see me a certain way.'"
The talk show host noted women should "rebrand" the word menopause.
"If Mark Zuckerberg could rebrand Facebook to Meta, maybe we can do this for menopause. Because, we've got the word men-o-pause. Pause is a natural stop … to a lover that there might be something repellent about that subject. Whereas with no one else do I find this subject taboo," she explained.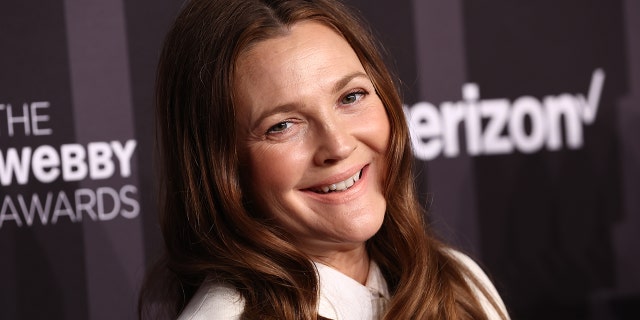 Drew Barrymore revealed she was dating again six years after her divorce. (Arturo Holmes)
Barrymore recently revealed she was dating again while interviewing Whoopi Goldberg on her talk show.
"Because it had been so many years, I started to get a little worried, like I'm too good at being alone," Barrymore explained in December.
The actress and her ex-husband Will Kopelman divorced in 2016 after four years of marriage. They have two children.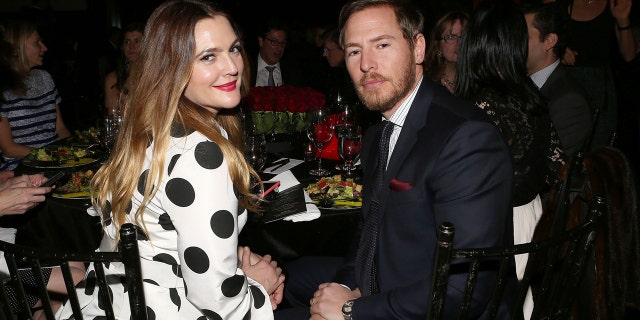 Drew Barrymore and Will Kopelman share two daughters, Olive and Frankie. (Krista Kennell/WWD/Penske Media)
CLICK HERE TO SIGN UP FOR THE ENTERTAINMENT NEWSLETTER
Barrymore shocked some fans in 2022 when she revealed she had abstained from sex since her split with the actor. She penned a blog post about her decision after a fan claimed she "hates sex."
"Some people can get out of a marriage or relationship and in the near future find themselves in another relationship. There is nothing wrong with that! Not one bit. I do not judge! I celebrate their journey! Because for some people that really works. It didn't work for me," Barrymore wrote at the time.
"I needed to stay very celibate and honoring and in some sort of state of mourning of the loss of a nuclear family that I swore I would have for my daughters and to find grace and acceptance and what our new normal of a blended family would be."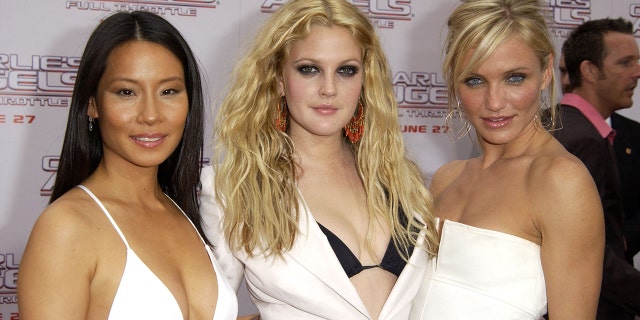 Drew Barrymore starred in "Charlie's Angels" alongside Lucy Liu and Cameron Diaz. (SGranitz/WireImage)
The "Charlie's Angels" star admitted she needed time after the divorce.
CLICK HERE TO GET THE FOX NEWS APP
"It took time. I'm proud of myself that I took that time," she added. "That's what I, as my own individual and no one else, just me, needed to do. And I honored that. And I respect myself for it, as I respect anyone else for their choices. I have just simply come to laugh about the fact that it is not my personal priority to be with a partner, but that doesn't mean it won't become one someday. I need time. And my view on sex has truly changed."