New Jersey Gov. Phil Murphy, a Democrat, received a chorus of boos at a concert on his home turf Saturday night.
Brian Kirk, the lead singer of Brian Kirk & the Jirks, invited Murphy onstage, but the moment quickly soured at the Red Rock Tap + Grill in Monmouth County, just two miles from the governor's waterfront mansion.
Video posted on Twitter by Matt Rooney, the founder and editor-in-chief of SaveJersey.com, showed Murphy hugging the band members while the crowd loudly booed.
Kirk broke his embrace of Murphy to scold fans.
Murphy's administration imposed multiple restrictions on breweries last year, including the limitation of food distribution and the number of private events they can host on-site. A bipartisan bill that passed both the state Assembly and Senate last month to lift the restrictions has been sitting on Murphy's desk, but he has yet to signal whether he will sign it.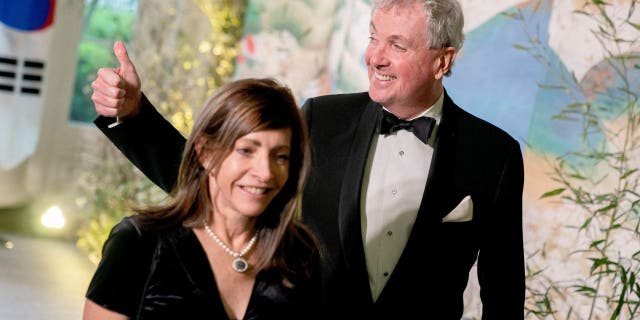 New Jersey Gov. Phil Murphy and his wife, Tammy, arrive for the state dinner in honor of South Korean President Yoon Suk Yeol at the White House on April 26, 2023. (Stefani Reynolds/AFP via Getty Images)
The New Jersey Brewers Association has expressed fears that the continued regulations will force breweries out of business or across state lines.
The website for the Red Rock bar, where Murphy was booed, currently asks for customers' patience due to being short-staffed.
Neither the company nor Democrat lawmakers listed the value of the tax break, but a Republican state senator, Edward Durr, put it at nearly $1 billion.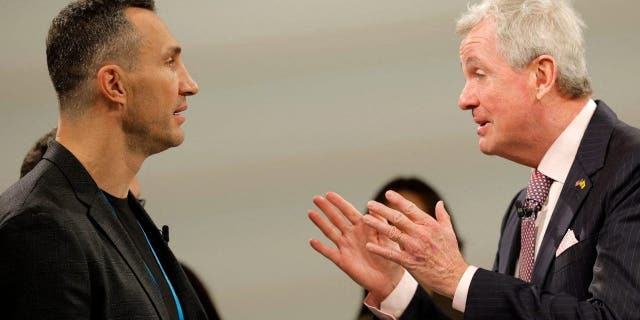 Former boxer Vladimir Klitschko, left, talks with New Jersey Gov. Phil Murphy at the Munich Security Conference in Germany on Feb. 19, 2023. (Odd Andersen/AFP via Getty Images)
The bill signing came one day after Orsted's Ocean Wind I project received clearance from the U.S. Bureau of Ocean Energy Management to begin construction on a wind farm 13 to 15 miles off the coast of Atlantic City and Ocean City.
CLICK HERE TO GET THE FOX NEWS APP