Darius Rucker is not worried by the emergence of artificial intelligence and its potential threat to songwriters, explaining that he'll continue to write music for himself.
However, the singer-songwriter does find the technology to be off-putting in a larger context.
"It's scary," Rucker told Fox News Digital at CMA Fest. "I don't want to wake up one day and have a robot standing over me. It's scary, but technology can be that way.
"If people were to use it and everything for songwriting… technology is just way in front of me. So I don't think about those things, I only keep doing things the way I do it, and write songs the way I write songs and let the chips fall where they may."
Rucker pivoted to country music in 2008 after years in the soft-rock band Hootie & the Blowfish.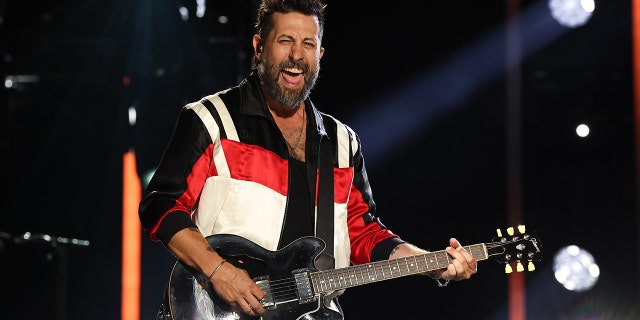 Old Dominion frontman Matthew Ramsey vocalized his fears with AI in the music industry. (Terry Wyatt/WireImage)
CLICK HERE TO SIGN UP FOR THE ENTERTAINMENT NEWSLETTER
Old Dominion frontman Matthew Ramsey also touched upon AI at CMA Fest, sharing that the songwriting element does concern him.
"I'm sure they're gonna think of more creative ways to use it than we would… Hopefully it just becomes another, like, tape recorder or something."
In terms of it becoming a means of competition, Old Dominion guitarist Brad Tursi joked that he's "happy that we already made it," before adding that he hopes AI becomes more of a supplementary tool than a replacement.
Old Dominion has been around since 2007, but shot to success in 2014 after they released their self-titled EP.