While those of us who truly revere the 4th of July for its historic and liberty-attaining meaning celebrate, the far left, determined to not only cancel it but also smear our founders and founding documents, are once again mobilizing.
Truth be told, they never stop.
Many of their attacks are overt. Calling for the cancellation of the 4th of July and the banning of parades. Sandblasting the names of our Founding Fathers off schools and universities and tearing down their statues. Converting the homes of Thomas Jefferson (Monticello) and James Madison (Montpelier) into citadels of "wokeness." Smearing our founders with pejoratives such as "White supremacist."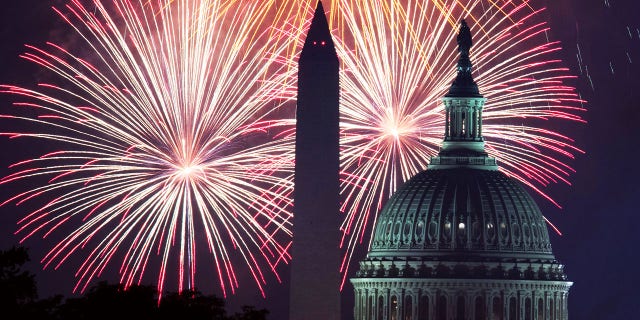 Fireworks explode over the National Mall in Washington, D.C., on July 4, 2017. (Paul J. Richards/AFP via Getty Images)
But an increasing number of the assaults are insidiously covert.
If passed, the Reach Act would require all North Carolina public college students to take a three-credit class on American government, the U.S. Constitution, and other foundational American documents, including the Declaration of Independence and Martin Luther King, Jr.'s Letter from Birmingham Jail.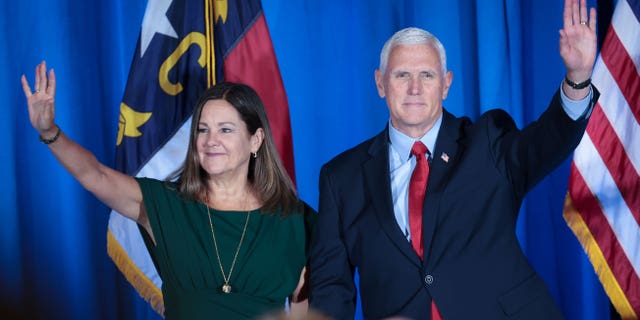 Former Vice President Mike Pence and his wife Karen wave to members of the audience after he delivered remarks June 10, 2023, in Greensboro, North Carolina. (Win McNamee/Getty Images)
Who could be against that? Well, aside from the aforementioned UNC officials, how about 700 liberal professors from the school and counting.
To his great credit, when former Vice President Mike Pence spoke at UNC, he strongly defended the Reach Act, but his voice was heard by almost no one outside that hall.
JULY 4TH QUIZ! HOW WELL DO YOU KNOW YOUR FACTS ABOUT INDEPENDENCE DAY?
Last year at this time, I authored "The 56: Liberty Lessons from those who risked all to sign The Declaration of Independence." The sole purpose of that book was not only to warn of this Machiavellian cancellation process instigated by activists and anarchists from the left, but also to outline how we can fight back to save our shared – and often sacred – American history.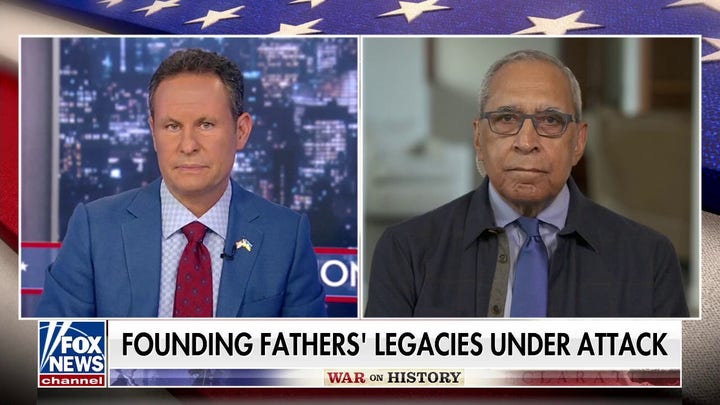 Video
Make no mistake. The far left is winning.
Video
Starting around 1772, our Founding Fathers created "Committees of Correspondence" to spread the word of the tyranny of the British crown. Handwritten letters traveled from town to town, county to county, colony to colony.
Our Founding Fathers knew then what we should never forget now. That unless those bent on totalitarianism imprison us or take our lives, they cannot silence our voices. They cannot silence… us.
CLICK HERE TO GET THE OPINION NEWSLETTER
CLICK HERE TO GET THE FOX NEWS APP
Long live the 4th of July and the memories of the men who gave us that revolutionary day.
Spread the word before it is no more.