Bruce Willis' wife opened up about being "wound so tight" while the family deals with the actor's dementia diagnosis.
Emma Heming Willis took time for herself while caring for the family and explained why on Instagram.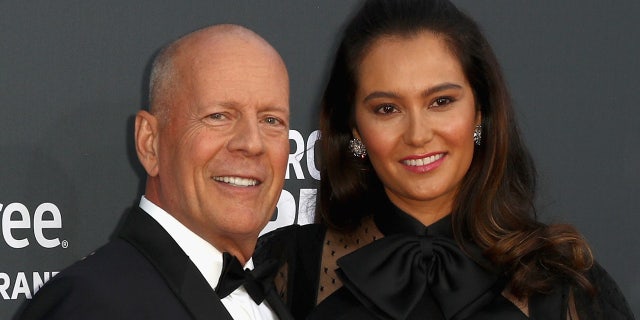 Bruce Willis' wife Emma Heming Willis revealed she's been "wound so tight" while dealing with the actor's dementia diagnosis. (Frederick M. Brown/Getty Images)
"Bruce and his masterful mic-drop-one-liners. He would say, 'He just can't get out of his own way.' I never really understood what it meant until it hit me in the face the other day," she explained. "It's me. I can't get out of my own way."
She added: "I plan, organize, look after everyone and I still rarely make time for me. The kicker came from Evelyn a few days ago when she said, 'Mom, you need to get out and touch the grass.' Spoken like her father's child. I knew what she meant. I'm wound so tight that she sees it, they all feel it. How is that serving anyone."
 
 

 
 
View this post on Instagram
 

 
 
 

 
 

 
 
 

 
 

BRUCE WILLIS' WIFE EMMA SAYS DEMENTIA ISN'T TALKED ABOUT ENOUGH: 'IT IS SO ISOLATING'
In order to prioritize herself, Emma chose to go on a solo hike.
"Today I made time to do something I used to love doing – a 30 min hike and it made all difference," she revealed. "They are giving me the permission, almost begging me to make time for myself and I need to shhhh, listen and just go."
Emma has been sharing moments from the couple's life after the actor was diagnosed with frontotemporal dementia (FTD). The diagnosis was revealed in February – months after Willis retired due to an aphasia diagnosis.
"Since we announced Bruce's diagnosis of aphasia in spring 2022, Bruce's condition has progressed and we now have a more specific diagnosis: frontotemporal dementia (known as FTD)," a statement from Willis' family said at the time. "Unfortunately, challenges with communication are just one symptom of the disease Bruce faces. While this is painful, it is a relief to finally have a clear diagnosis."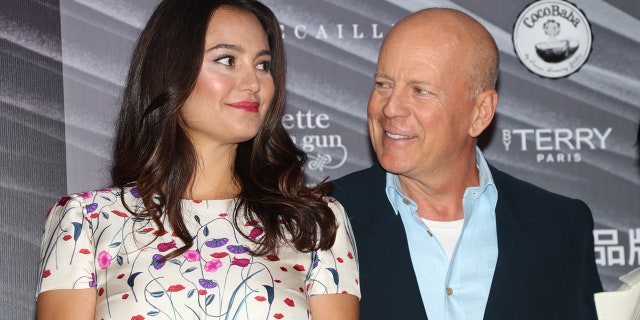 Emma Heming Willis has advocated for Bruce Willis on Instagram since his dementia diagnosis was announced. (VCG)
BRUCE WILLIS' WIFE FIGHTS BACK AGAINST HATERS CLAIMING SHE'S USING HIS DEMENTIA TO GET FAMOUS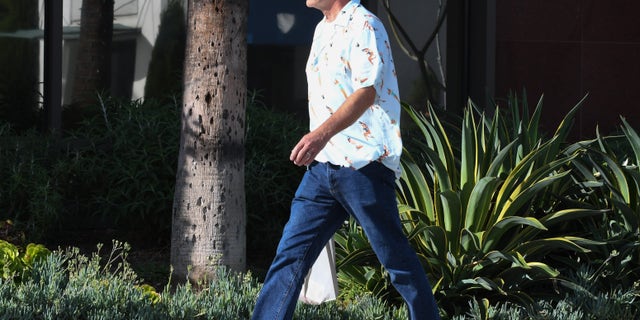 Bruce Willis had a run in with the paparazzi while out getting coffee with a friend. Emma Heming Willis pleaded with photographers to leave him alone after the incident. (Getty Images)
Emma has also advocated for Willis on social media. She pleaded with paparazzi to give Bruce space when he is out and about following the dementia diagnosis via an Instagram post after he was caught up in paparazzi while getting coffee with a friend.
At the time, Emma said, "If you are someone who is looking after someone with dementia, you know how difficult and stressful it can be to get someone out into the world and to navigate them safely, even just to get a cup of coffee."
"It's clear that there's still a lot of education that needs to be put forth," she continued in her video. "So this one is going out to the photographers and the video people that are trying to get those exclusives of my husband out and about. Just keep your space. I know this is your job, but maybe just keep your space. For the video people, please don't be yelling at my husband, asking me how he's doing, the 'woo-hoo'-ing and the 'yippy-ki-yays,' please don't do it, OK?"
She emphasized that it is important for Bruce to be able to get from "Point A to Point B safely."
CLICK HERE TO SIGN UP FOR THE ENTERTAINMENT NEWSLETTER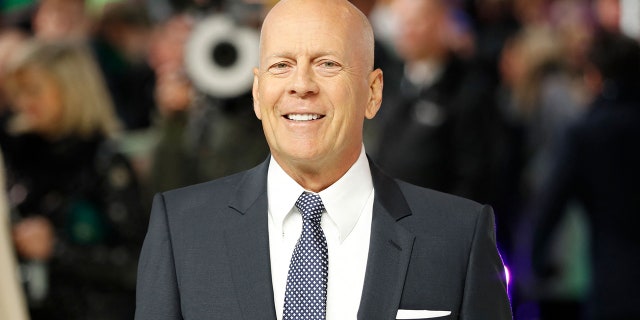 Bruce Willis and Emma Heming Willis married in 2009. (Tolga Akmen/AFP )
A study by researchers with New York City's Columbia University found that one in every 10 adults over 65 has some form of dementia.
Johns Hopkins Medicine in Baltimore defines FTD as "a group of disorders that occur when nerve cells in the frontal and temporal lobes of the brain are lost. This causes the lobes to shrink. FTD can affect behavior, personality, language and movement."
FTD typically affects men and women between 40 and 65 years of age.
CLICK HERE TO GET THE FOX NEWS APP
Fox News Digital's Melissa Rudy contributed to this report.