A federal judge in Brazil on Wednesday ordered a temporary suspension of messaging app Telegram, citing the social media platform's alleged failure to provide all information Federal Police requested on neo-Nazi chat groups. The move is regarded as part of the country's push against a rise in school violence.
The judge also increased the daily fine for non-compliance to 1 million reais (about $200,000), from 100,000 reais previously, according to the ruling, which was provided by the Justice Ministry's press office.
The ruling from a federal court in Espírito Santo state said "the facts shown by police authorities show a clear purpose of Telegram of not cooperating with the investigation." Brazil's federal police confirmed in a statement that the push to block Telegram is already on course.
FORMER BRAZILIAN PRESIDENT JAIR BOLSONARO GIVES TESTIMONY ABOUT HIS ACTIONS RELATED TO THE JAN. 8 ATTACKS
Telegram's press office didn't immediately respond to an Associated Press email requesting comment regarding whether it was aware of the ruling, and its communications with the Federal Police.
The development comes as the country grapples with a wave of school attacks, including one in November in which a man with a swastika pinned to his vest shot and killed four people and wounded 12 in the small town of Aracruz in Espírito Santo state. Brazil has seen almost two dozen attacks or violent episodes in schools since 2000, half of them in the last 12 months, including the killing of four children at a day care center on April 5.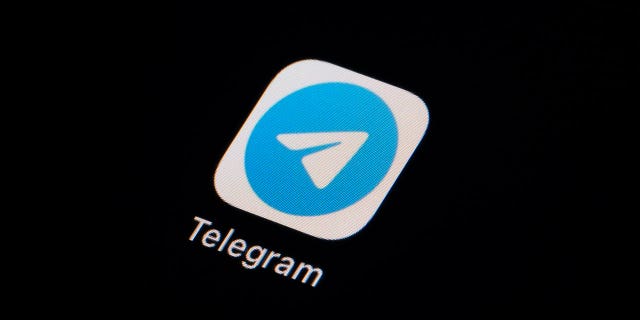 A Brazilian federal judge has suspended messaging app Telegram's operations in the country. (AP Photo/Matt Slocum, File)
Brazil's federal government has strived to stamp out school violence with a particular focus on the supposedly nefarious influence of social media. Regulation of social media platforms was a recurring theme during a meeting earlier this month between President Luiz Inácio Lula da Silva, his ministers, Supreme Court justices, governors and mayors. The goal is to prevent further incidents, particularly holding platforms responsible for failing to remove content that incites violence.
BRAZILIAN JUDGE ORDERS POLICE TO QUESTION BOLSONARO OVER POST-INAUGURATION RIOTS
Speaking at the April 18 meeting, Supreme Court Justice Alexandre de Moraes referred to social media as a "no man's land" where users can still get away with actions and speech that are illegal in real life, and said regulation is needed. Lula voiced his support for regulation, too.
Last year, de Moraes ordered a nationwide shutdown of Telegram, arguing it hadn't cooperated with authorities. He said in his ruling that Telegram repeatedly ignored requests from Brazilian authorities, including a police request to block profiles and provide information on a user, and gave Apple, Google and Brazilian phone carriers five days to block Telegram from their platforms.
At the time, one of Telegram's founders issued a statement saying there had been a miscommunication due to an outdated email address, and then apologized to the Supreme Court for its negligence. The platform was not taken down.
CLICK HERE TO GET THE FOX NEWS APP
Far-right former President Jair Bolsonaro and his allies encouraged followers to join Telegram after January 2021 — the same month former U.S. President Donald Trump, an inspiration for the Brazilian leader, was permanently suspended from Twitter in the wake of the Jan. 6 riots at Capitol Hill.