Brad Pitt generously helped out his 105-year-old neighbor.
The actor, 59, allowed his elderly neighbor to live in a Los Angeles home rent-free, according to People magazine.
Pitt reportedly bought the home for $1.7 million from Elvira of "Elvira: Mistress of the Dark," aka Cassandra Peterson, in 1994 and sold it in March for $40 million.
Angelina Jolie's ex-husband was expanding his real estate portfolio, which included the home his elderly neighbor lived in.
BRAD PITT'S WILD YEAR: FROM LAWSUITS TO ABUSE ALLEGATIONS AND A NEW RELATIONSHIP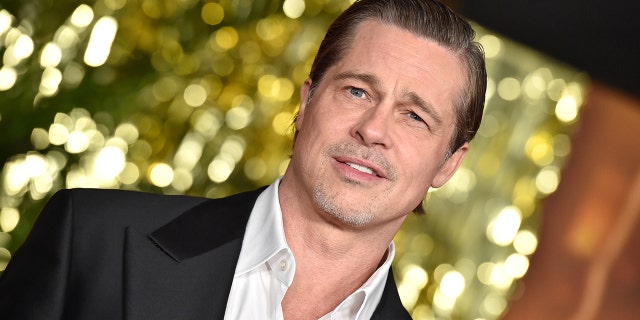 Brad Pitt reportedly allowed a 105-year-old man live in his Los Angeles mansion rent-free. (Axelle/Bauer-Griffin)
"I think there were like 22 houses that were contiguous to the edge of the property. And every time they came up, he bought one," Peterson told the outlet.
Due to the fact that his neighbor was so old, Pitt allowed him to live the rest of his life in the home.
"He was very, very kind to the husband. His wife passed away, and the husband, John, lived there," Peterson said. "I know that Brad allowed him to live there without paying anything until he died."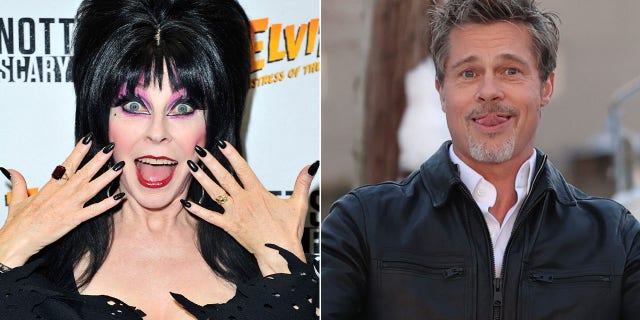 Elvira sold Brad Pitt her "haunted" home in 1994. (Jerod Harris/Jason Howard/Bauer-Griffin)
Peterson joked the rent-free arrangement lasted longer than Pitt expected. "It was kind of funny because John lived to be 105," she said.
Peterson said John, the neighbor, "just kept living forever."
"I imagine Brad was thinking, 'Well, you know, he can live there till he dies, which might be any minute now,'" she added.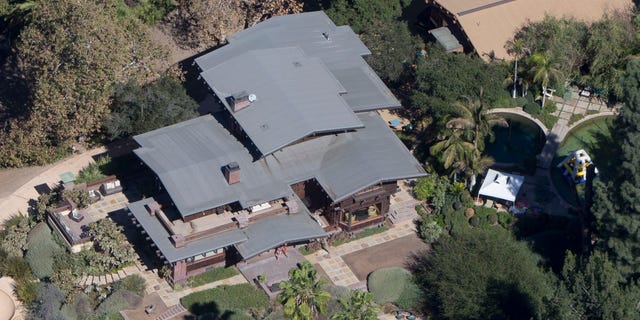 A photo of the alleged haunted house Elvira sold to Brad Pitt. (SplashNews.com)
After Peterson sold Pitt her home in the '90s, she stayed nearby. She described the award-winning actor as "always kind and sweet."
She recalled seeing Pitt training for the 1999 film "Fight Club" while on a walk.
"I go past Brad's garage, and he's in there wearing only sweatpants," Peterson said. "He's got on boxing gloves, and he is punching a bag. I swear I almost fainted.
"I remember, he goes, 'Hey, how are you?' and I'm like, 'Huh?' I couldn't talk. I was turning red. I felt like I was fainting. He's just so stunningly, stunningly handsome — and nice, to top it off."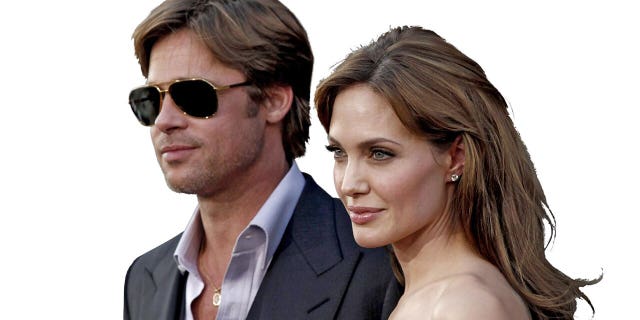 Brad Pitt and ex-wife Angelina Jolie lived in the home and raised their six children. (AP Newsroom)
The Los Feliz mansion is where Pitt and Jolie lived and raised their six children. Peterson claimed in a recent interview that the home was haunted.
She claims that she unloaded the house in the '90s because it was haunted. But that turned out to be a selling point for the up-and-coming Hollywood heartthrob.
Peterson explained that while she and her husband at the time were discussing the house with Pitt, "we were just kind of warning him that a lot of weird things have been going on there in the house since we moved in. And he was very excited about that. He thought that was really cool."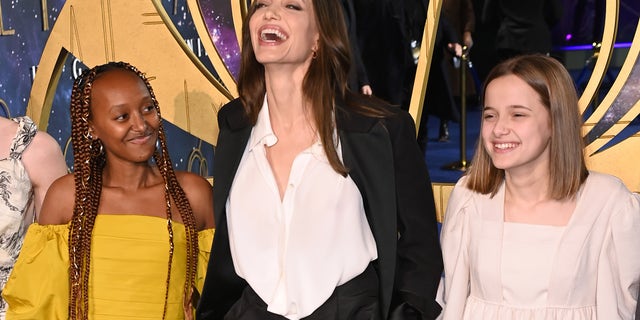 Angelina Jolie, seen here with two of her daughters, Zahara Jolie-Pitt, left, and Vivienne Jolie-Pitt. Their father is actor Brad Pitt. (Getty Images)
She said these "weird things" weren't just shadows or strange noises.
"I've seen people walking around upstairs, for example, real people just walking. One time, [a ghost was] sitting downstairs in front of the fireplace, once walking into my bedroom and back out."
CLICK HERE TO SIGN UP FOR THE ENTERTAINMENT NEWSLETTER
The situation was so serious in her mind, she called in a priest to do an exorcism in the home.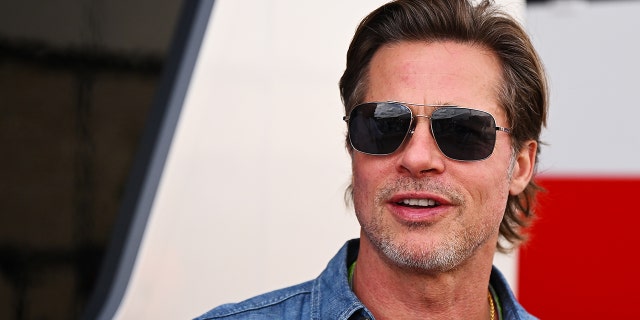 Brad Pitt was reportedly intrigued by the "haunted" home. (Clive Mason/Formula 1/Formula 1)
"I had all kinds of things because it was really getting to a point of like, 'I don't know if I can continue to live here,'" she recalled.
CLICK HERE TO GET THE FOX NEWS APP
"So we were telling Brad all about that, and he loved it," Peterson said. "I mean, there are not many buyers who that would be a selling point for, but he was like, 'Oh, that's so awesome.' I love that he appreciated the house so much."
Fox News Digital's Emily Trainham contributed to this report.