The bodies of Lotus drummer Chuck Morris and his 20-year-old son have been recovered nearly a month after the pair disappeared on a lake in Arkansas while kayaking, authorities said.
The 47-year-old percussionist and his son, Charley, were pulled from Beaver Lake after 24 days of recovery efforts, the Benton County Sheriff's Office said Sunday.
"Our heart goes out the family of Chuck and Charley Morris and we are thankful today that we can help bring closure," the sheriff's office said.
Morris and Charley went for a kayaking outing on the lake on March 16 but failed to return by 2 p.m.
WIFE OF LOTUS DRUMMER SPEAKS OUT AFTER HUSBAND, SON DISAPPEAR ON KAYAKING TRIP: 'THEY DIED TOGETHER'
Jennifer Thompson, Morris' wife and Charley's mother, told ABC News last month that the lake conditions were rough, and she went into "crisis mode" when her husband and son failed to return by 2 p.m.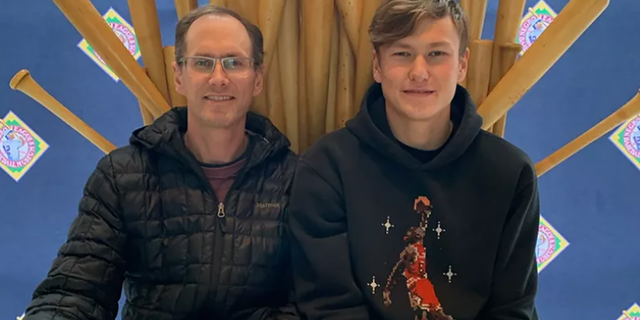 Chuck Morris and his son, Charley, were believed to have drowned after the pair disappeared while kayaking at Beaver Lake in Arkansas on March 16. (GoFundMe)
Thompson said officials believe one of the men fell into the water and began struggling under his wet clothing, which prompted the other man to jump in to help. The pair was believed to have drowned after cadaver dogs hit near the site where the men disappeared, she said.
BODY DISCOVERED IN SUBMERGED CAR OF FLORIDA TEACHER MISSING SINCE 2020, SHERIFF SAYS
But no bodies were immediately recovered and, over the next weeks, multiple search and rescue teams, dive teams and a K-9 division were used in the search for the missing father and son.
Morris, 47, played drums and percussion in the band Lotus. The band announced it will perform several upcoming benefit concerts for the Morris family. (C Flanigan/FilmMagic)
Lotus is an electronic jam band based out of Denver and Philadelphia.
Bandmate Luke Miller previously told FOX31 Denver that while the band may need a break following the incident, they will keep playing in honor of Morris.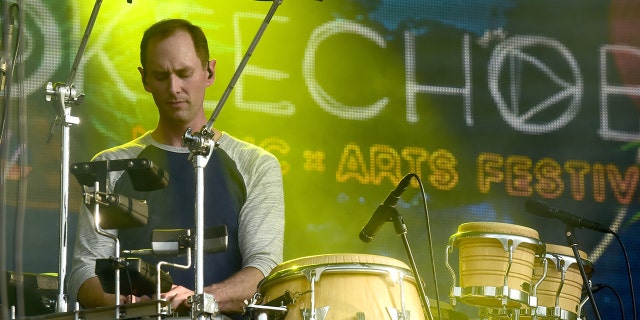 Morris and his son failed to return from their kayaking outing on Beaver Lake in Arkansas near Lost Bridge Village on March 16. (FilmMagic/FilmMagic for Okeechobee)
The band announced they will play benefit concerts for the Morris family, with upcoming shows in Denver, Harrisburg and New York.