Amid staggering nationwide learning loss, the Biden administration's move to forgive billions in student loan debt could have been better spent towards other education initiatives to improve severe academic decline post-pandemic, a former U.S. Department of Education official told Fox News.
"If we did have $39 billion waiting around to be spent, there is a much better use of that, and it means getting students up to speed in the educational basics that will serve them for a lifetime," Angela Morabito, spokesperson for the Defense of Freedom Institute, said. "It means making sure that every student in America can read, write, do math and understand science and history at a very high level."
BIDEN'S $39 BILLION IN STUDENT LOAN FORGIVENESS IS A 'POLITICAL' MOVE, FORMER DOE OFFICIAL SAYS. WATCH:
Video
WATCH MORE FOX NEWS DIGITAL ORIGINALS HERE
"That's what American education can and should be," she said. "It's distressing that we're not there."
"This $39 billion decision seemingly came out of nowhere until you realize that it is part of Biden's larger plan to enact mass loan forgiveness any way he can, legal or not," she continued. "Anything that makes more Americans cosigners on loans they didn't take out I think is a real mistake. It's the wrong thing to do."
The Friday announcement came on the heels of the 6-3 Supreme Court decision in June that struck down Biden's expected $400 billion student loan forgiveness plan, one of the president's major campaign promises. The high court ruled the plan as unconstitutional, with Justice John Roberts citing then-Speaker of the House Nancy Pelosi from 2021 in his argument that the president doesn't have the power to cancel federal student loan debt.
NEW POLL REVEALS WHERE AMERICANS STAND ON SCOTUS AFFIRMATIVE ACTION, STUDENT LOAN, RELIGIOUS FREEDOM DECISIONS
"The Biden administration is saying, 'well, too bad we don't really care about your financial choices. You are now on the hook for billions of dollars,'" she continued.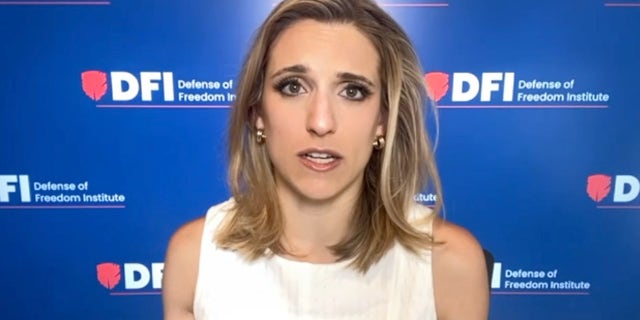 Morabito says the $39 billion spent on student loan forgiveness could have been better spent elsewhere. She says while throwing billions towards an institution doesn't solve all its problems, the money would be better spent towards improving nationwide learning loss post-pandemic.  (Fox News Digital )
The former DOE official also said simply throwing billions towards institutions doesn't always solve the root issues. In March 2021, Congress provided over $122 billion for schools to address the COVID-19 pandemic and the consequential academic loss and mental health decline in students, but learning loss has only continued despite the increased funding.
"There are billions of COVID relief dollars for education that are sitting there unspent," Morabito said. "I wouldn't say that money is the answer to all of this. It's really more choice for parents, and it is thoughtful education programing that will help address learning loss."
To hear more from a former DOE official on Biden's student loan forgiveness, click here.