Americans in Nashville and Baltimore told Fox News who they think would win in an election rematch between President Biden and former President Trump in 2024.
"To be honest with you, even though he's had all the issues going on, I think Trump will still win," Carol said in Nashville.
But Anikee, a Baltimore local, disagreed.
"Biden will win," she said. "Nobody likes Trump but the Republicans."
Biden v. Trump 2024? Americans weigh in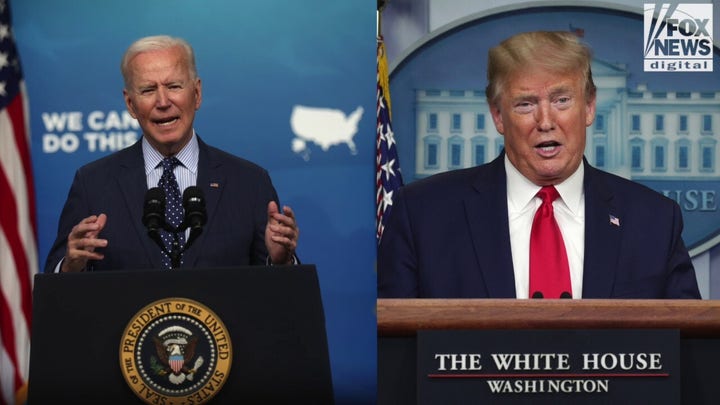 Video
WATCH MORE FOX NEWS DIGITAL ORIGINALS HERE
Biden announced his run for a second presidential term Tuesday, bringing the country one step closer to a Biden-Trump rematch. Trump, Biden's White House predecessor, launched his own campaign in November.
While the incumbent is all but assured to be the Democrats' nominee, Trump will have to defeat a slew of Republicans in the primary to get the nod.
"If Trump is put back in for the Republican nomination, I think probably Biden will win," Barbara, from Nashville, said. "I hate to think that out of this entire beautiful, wonderful country, those are our two top choices."
'HE'S TOO OLD': WHAT AMERICANS ACROSS THE POLITICAL SPECTRUM ARE SAYING ABOUT BIDEN'S BID FOR RE-ELECTION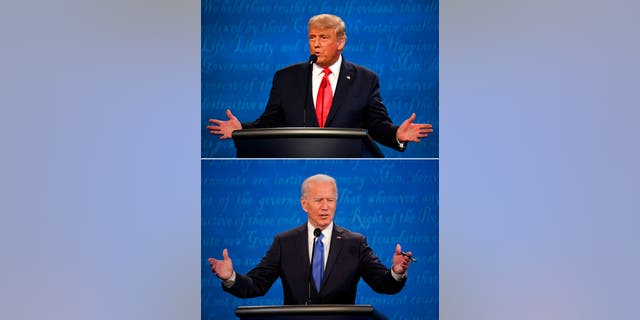 Biden announced Tuesday he will seek a second term, while Trump declared his 2024 presidential bid in November. (By JIM WATSON,BRENDAN SMIALOWSKI/AFP via Getty Images)
Sharon said: "I would tune in for the debates, and that's because it'd be a show with comedy with Trump there."
An NBC News poll showed that neither White House hopeful was popular, with 60% of U.S. adults saying Trump shouldn't run for president, while 70% said the same of Biden.
PRESIDENT BIDEN ANNOUNCES 2024 CAMPAIGN DESPITE LOW SUPPORT FROM HIS OWN PARTY
"It's just a sad state of affairs for our country," Dave told Fox News in Nashville. "I will vote for Trump only because I don't want Biden."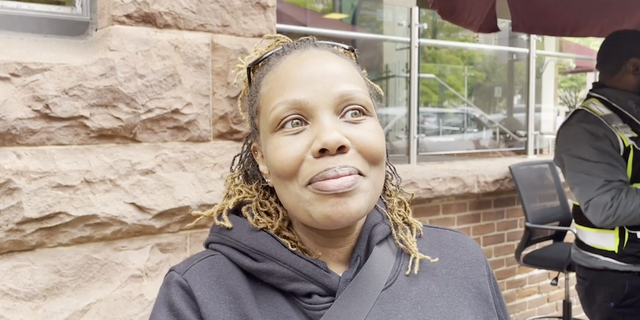 Anikee, a Baltimore local, said she thinks Biden will win the presidency in 2024. (Fox News)
CLICK HERE TO GET THE FOX NEWS APP
Some Americans said they don't want to see a Trump-Biden rematch.
"I don't think Trump will win, but I don't want Biden to win necessarily either," Colton told Fox News in Nashville. "I just don't want this face off to happen in general."
"The disgusting part is the division that both of these people have brought, mostly Trump," he said.
To watch more Americans sound off about a Trump-Biden face off in 2024, click here.
Megan Myers reported from Baltimore; Isabelle McDonnell and Teny Sahakian reported from Nashville.