President Biden on Friday told a crowd gathered at the White House that he has "four granddaughters," but failed to mention his fifth granddaughter born out of wedlock to Hunter Biden and Lunden Roberts.
"Look, there's an awful lot — an awful lot to be proud of, and the way in which women's sports has come along is just incredible. And you're changing the — it's not just in sports. It's across the board, in every single thing, and it's really neat to see since I've got four granddaughters," Biden said during an event celebrating the LSU women's basketball team winning the national championship.
HUNTER BIDEN'S TWISTED ATTEMPTS TO KEEP HIS LITTLE GIRL FROM USING HIS NAME ARE NOW IN A NEW REALM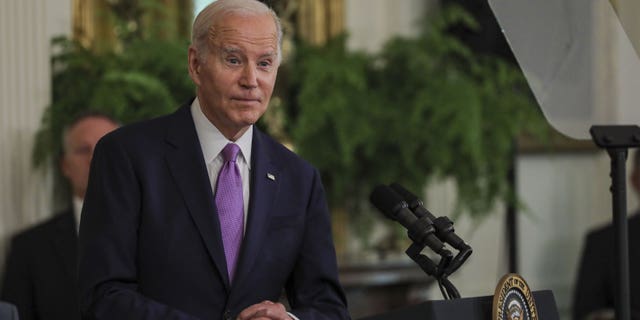 President Joe Biden speaks at the LSU Tigers Championship Celebration event at the White House in Washington D.C., United States on May 26, 2023. (Celal Gunes/Anadolu Agency via Getty Images)
Biden has repeatedly refused to acknowledge Hunter's estranged 4-year-old daughter whenever he speaks about his grandchildren, most recently during a Take Our Kids to Work Day event at the White House last month.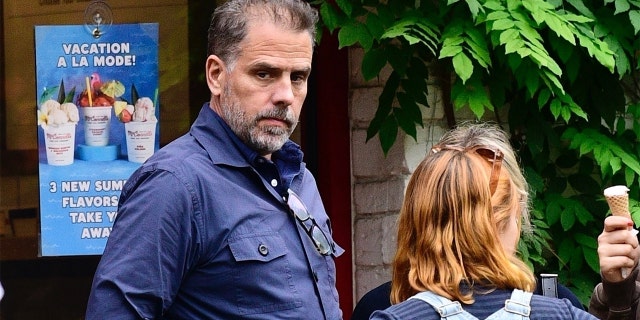 Hunter Biden, son of President Biden, in Los Angeles, Aug. 22, 2022. (BACKGRID USA)
Earlier this month, White House press secretary Karine Jean-Pierre rebuffed a reporter's question about the granddaughter, saying she was "not going to speak to that" from the podium when asked why Biden has yet to acknowledge her.
Roberts met Hunter while working as a stripper at a Washington, D.C. club while he was dating Hallie Biden – the widow of his late brother, Joseph R. "Beau" Biden III – according to the New York Post.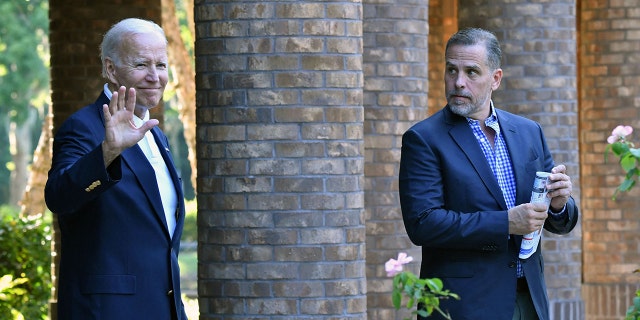 President Biden, left, and his son Hunter Biden, right.  (Nicholas Kamm/AFP via Getty Images)