The "Barbie" trailer generated a ton of buzz and memes when it debuted last week, but there's also already a touch of controversy.
Margot Robbie stars as Barbie, with Ryan Gosling as Ken in the highly-anticipated movie.
But younger fans aren't convinced by Gosling's casting as Ken, claiming the actor is too old for the part.
"Ryan Gosling is too ugly and too old to be playing ken, they should've casted Henry Cavill or Chris Evans bye," declared one person on Twitter.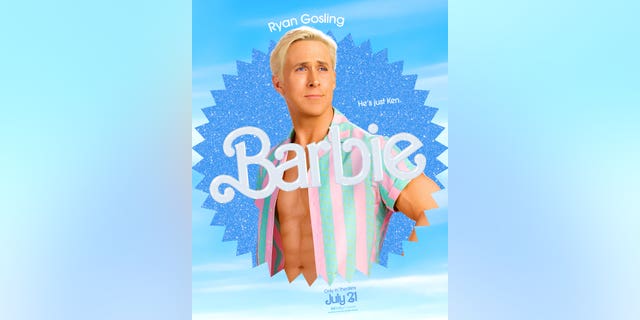 Ryan Gosling is facing some backlash for being "too old" to play Ken in the "Barbie" movie. (Warner Bros. Pictures)
MARGOT ROBBIE AND RYAN GOSLING WERE 'MORTIFIED' WHEN PICTURES FROM 'BARBIE' SET WENT VIRAL
"Ken needs some botox," wrote another.
"He looks like a 40yo man with a mid-life crisis – too old to be Ken," said a third.
Gosling is 42-years-old, playing opposite Robbie, a 32-year-old.
On the flip side, there are just as many supporters of the "Drive" star, calling the complaints out as ageism.
"I just cannot believe that we live in a world where people think Ryan Gosling is either 'too ugly' or 'too old' to be playing a live action Ken doll. Y'all can't be serious. So incredibly mean & untrue & he will truly be the clear standout in that film," one person wrote.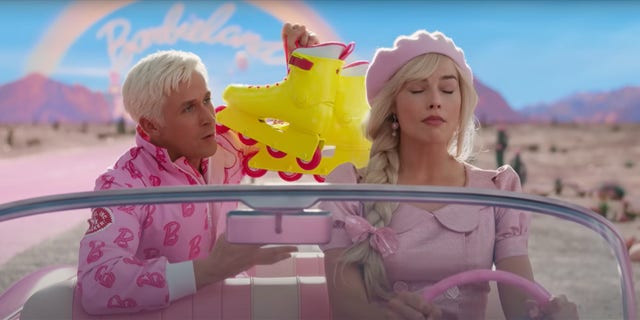 Ryan Gosling as Ken showing the rollerblades he "literally goes nowhere" without to Margot Robbie's Barbie. (Warner Bros. Pictures)
CLICK HERE TO SIGN UP FOR THE ENTERTAINMENT NEWSLETTER
"Full stop calling ryan gosling too old to play ken. its [sic] perfect casting," said another.
"I am also mad about Ryan Gosling playing Ken at his age, but because he's not old ENOUGH," joked one person, pointing out the Ken doll was created in 1961, making "Ken" 62 years old.
"People criticizing ryan's appearance have never seen an old ken doll. He's got a fake tan + obviously fake blonde hair bc that's what ken had," noted another.
Gosling, as Ken, has a major fake tan and bleach blonde hair to fit in with the doll-like aesthetic of the movie.
The exact plot of "Barbie" is still unknown, but the tone is clearly comedic bordering on absurd based on the trailer.
CLICK HERE TO GET THE FOX NEWS APP
Part of the movie's marketing focuses on Barbie and her variations having a variety of occupations, like Issa Rae's president Barbie, or Hari Nef as a doctor Barbie, summed up with Robbie's tagline, "She's everything." Meanwhile, Gosling and the other Ken dolls, played by stars like Simu Liu, Kingsley Ben-Adir, and more are all just "Ken."
"Barbie" arrives in theaters July 21.