The manhunt for Bam Margera is over, with the "Jackass" star surrendering to authorities on Thursday morning.
Margera was arraigned by Judge Albert Iacocca in Chester County on one count of simple assault, harassment and four counts of terroristic threats, the Pennsylvania State Police and Administrative Office of Pennsylvania Court both confirmed to Fox News Digital. He was then processed at Avondale State Police Barracks.
Margera's bail was set at $50,000 unsecured, meaning he did not have to post any monetary sum upfront. A preliminary court hearing is scheduled for May 25.
Margera is to be supervised in his release, per court documents, as well as be assessed for drug and alcohol use, which could lead to recommendations for treatment. The actor is to have no contact with the victims or return to his residence. Ahead of his day in court, Margera will have weekly legal check-ins.
BAM MARGERA'S MOM OPENS UP AS PENNSYLVANIA POLICE SEARCH FOR TROUBLED REALITY STAR: 'WE ALL LOVE HIM SO MUCH'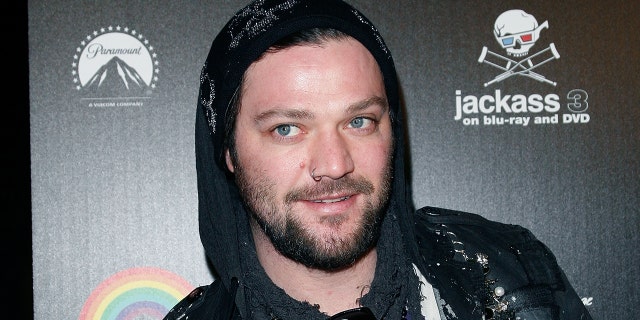 Bam Margera turned himself into local Pennsylvania authorities on Thursday. (Paul Archuleta/FilmMagic)
An attorney for Margera shared with Fox News Digital that there is no comment at this time.
On Monday morning, authorities were called to Margera's Pocopson Township residence in Chester County for a reported "domestic in progress."
Margera allegedly punched his brother Jesse in the face before fleeing the scene. In a complaint obtained by Fox News Digital, Jesse claims Bam woke him up by allegedly "banging and kicking his locked bedroom door."
Upon leaving his room, Jesse says he found a handwritten note from Bam that allegedly read, "If you even f—ing think of calling the police on me I will officially f— you up." Jesse would find Bam in the kitchen, where he was reportedly "urinating in the sink." Becoming "aggressive," Bam allegedly started "punching him, striking him in the right eye/nose and left ear," and also grabbing his arm.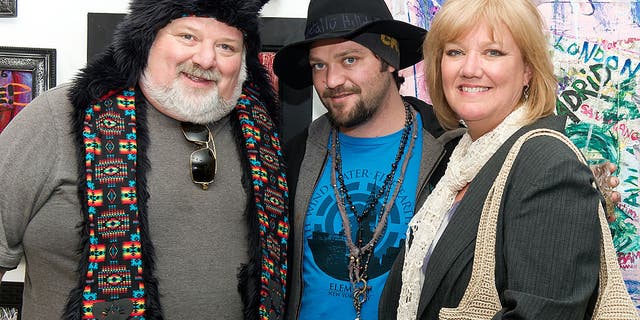 Phil Margera, left, with son Bam and wife April, was listed as a victim in documents obtained by Fox News Digital. (Gilbert Carrasquillo)
CLICK HERE TO SIGN UP FOR THE ENTERTAINMENT NEWSLETTER
The documents indicate that Margera's father, Phil, was also a victim in the incident.
Margera allegedly "fled the residence on foot to the rear of the property through a dense wooded area" when law enforcement arrived on the scene.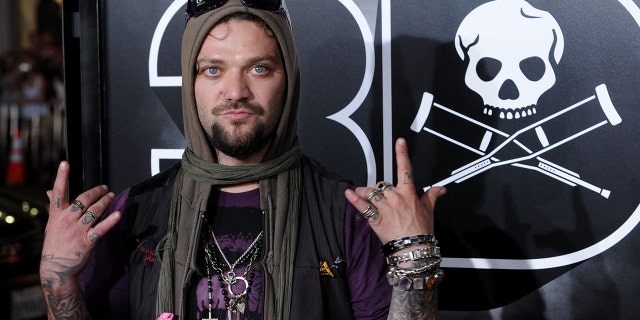 In addition to being a reality star, Margera is known as a skateboarder and stuntman. (Frazer Harrison)
CLICK HERE TO GET THE FOX NEWS APP
Margera's mother, April, previously told Fox News Digital of her son, "We all love him so much, and we just want to help him, and we are not against him. … We just want to try to get him help."