Afghanistan marks two years of women and girls being banned from schools: 'Hopeless and broken'
Afghanistan is now the only country on Earth to not permit education of girls in schools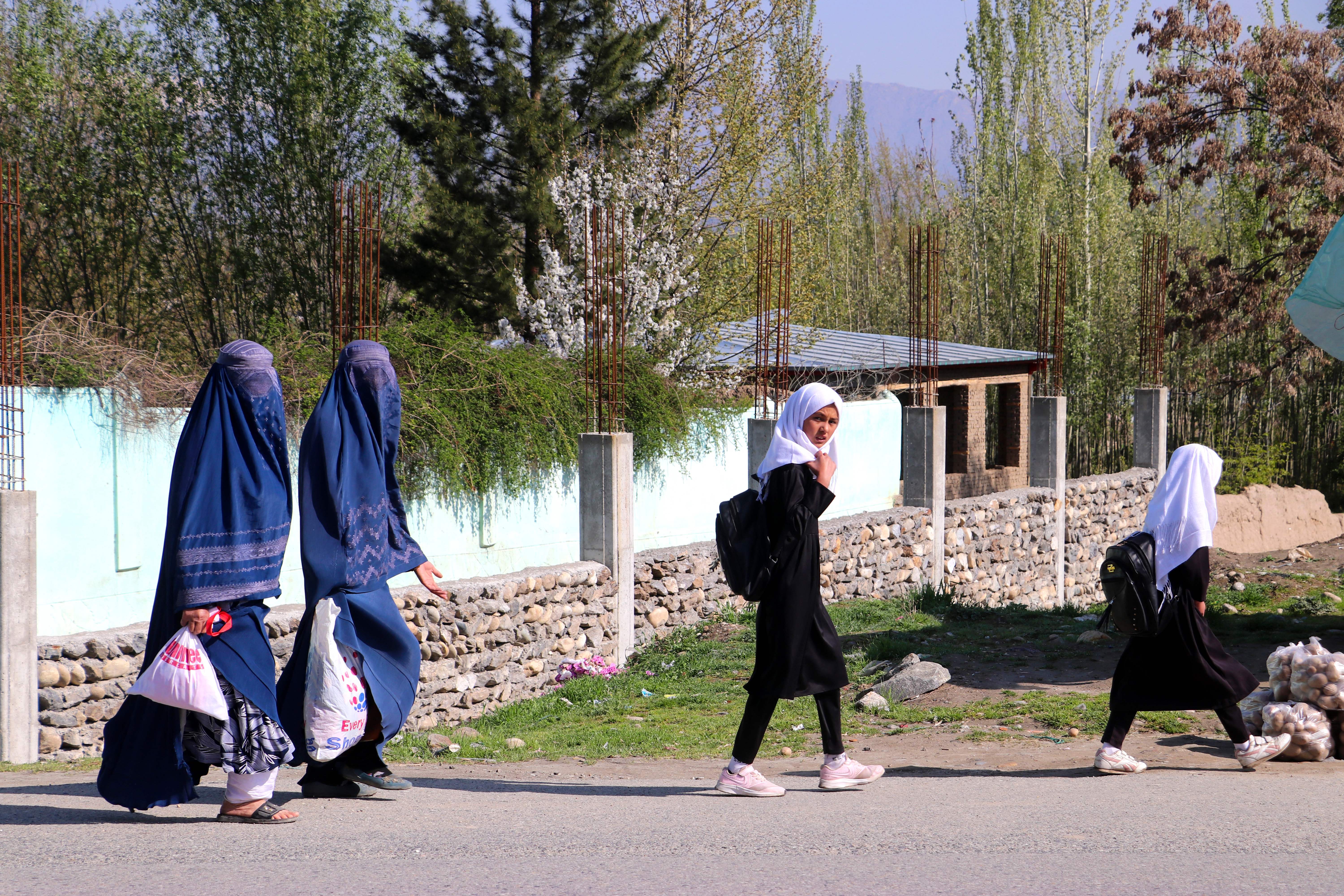 The UN General Assembly is set to hold key debates on the rights of women and girls in Afghanistan this week, two years after they were stopped from receiving education in schools and universities.
The Taliban's move to ban girls aged 11 and over from attending school came on 17 September 2021 just a few weeks after they stormed to power, driving Western allied forces and a democratically elected government out of Kabul. A decree stopping women from going to universities followed soon after.
In their initial edict, the Taliban claimed they would open high schools for girls, only to later say such a move would not comply with their interpretation of Islamic or Sharia law.
Afghanistan has become the only country in the world not to allow the education of girls in schools, as well as in colleges and universities.
For 15-year-old Adeela, the overriding emotion is not so much fear towards the armed Taliban fighters who have taken control of her school, but rather sadness at watching her books gather dust for two years and having nothing to fall back on.
"I am not afraid of the Taliban but in the last two years, I have been tied up inside the house without any schooling," she tells The Independent.
"I am not aware of my other batchmates, how they are doing, but I think they are hopeless and broken like me."
Asked what her biggest dream would be, the teenager in Afghanistan's Wardak province said that it was for the Taliban to open her school again so every girl there can believe again in their future.
Her friend Damsa, who was barely 12 when the Taliban came to power, also remembers seeing her classroom for the last time in 2021.
The now 14-year-old says the closure of schools has severed important personal connections for an entire generation of girls.
"I have not heard from any other girls in my school. I hope the Taliban will open their doors again and give us the same right to education they have given to the boys," she says.
Despite initial promises, the Taliban has shown no signs of progress on this front. Having said they would allow girls back into classrooms once unspecified conditions were met, the militant group has not so much as mentioned any initiatives to change those conditions since.
Regional expert Hassan Abbas says the Taliban's perspective on girls' education partly comes from a specific school of 19th century Islamic thought and partly from rural areas where tribalism is entrenched.
"The ones who went on to develop the [Taliban] movement opted for ideas that are restrictive, orthodox to the extreme, and tribal," Mr Abbas, who writes extensively about the militants, told the Associated Press.
The Taliban leadership believes women should not participate in anything social or public and should especially be kept away from education, he adds.
This is eerily similar to the Taliban's previous rule of Afghanistan in the late 1990s when girls and women were kept away from any form of education – a rule the group's current rulers had earlier vowed to step away from. Several signs, however, show moves towards a more moderate rule are near impossible.
The effects that will trickle down on Afghan society are dangerous, top UN officials have warned.
One of the obvious impacts of an education ban is the lack of training for aspiring healthcare professionals. The pipeline of qualified people like women medical students, who had their studies blocked by the Taliban, will dry up for the country's already dysfunctional medical infrastructure.
Healthcare is one of the last remaining few sectors open to Afghan women who can work in hospitals and clinics. And due to the Taliban's laws, Afghan women cannot see male doctors, so children will also lose out on medical attention.
"Looking into the future and a scenario where nothing changes, where will the female doctors, midwives, gynaecologists, or nurses come from?" questioned Roza Otunbayeva, the UN secretary special representative to Afghanistan, in an email to The Associated Press.
"In a strictly gender segregated society, how will Afghan women be able to get the most basic healthcare services if there are no female professionals to treat them?"
UN data shows birth rates are higher among Afghan girls aged 15-19 who don't have secondary or higher education.
A woman's education can also determine if her children have basic immunisation and if her daughters are married by the age of 18. The lack of women's education is among the major drivers of deprivation, says the UN.
Girls in Afghanistan are at an increased risk of child labour and child marriage as well because they are not at school – in another growing crisis faced by millions of the country's families.
Join our commenting forum
Join thought-provoking conversations, follow other Independent readers and see their replies