IN FOCUS
India's 'bulldozer justice': eyewitness accounts of 'ethnic cleansing' obliterating families
After deadly religious riots, an Indian state government ordered the destruction of hundreds of homes and businesses in a Muslim-majority area where the violence began. Namita Singh travels to the northern state of Haryana to meet those who say they did nothing wrong yet saw their livelihoods crushed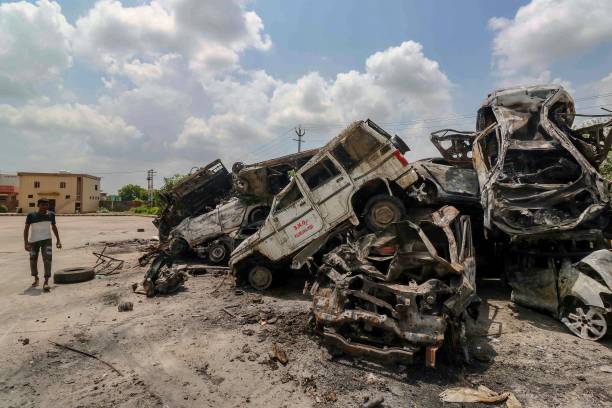 When religious riots broke out in his town last month, Muslim father-of-three Anees Khan did something unexpected: he opened up his home to offer shelter to a group of Hindu men fleeing for their lives.
Yet far from being rewarded for this act of compassion, Khan says he was instead punished. When local authorities in Nuh, Haryana, declared a demolition drive targeting the area where the violence started, the same home that had been a refuge during the riots was bulldozed.
The clashes on 31 July began when a religious procession organised by a hardline Hindu organisation passed through a neighbourhood in Nuh, where many Muslims live. Fighting broke out and vehicles, shops and mosques were set on fire as the violence spread to the major city of Gurugram, which neighbours Delhi. By the end of the night, six people had been killed.
Join our commenting forum
Join thought-provoking conversations, follow other Independent readers and see their replies