Katy Perry has been criticized for her treatment of contestants during the current season of "American Idol," but in a new clip, one of the contestants in question actually apologized to her.
"Katy, I wanted to apologize because I felt very bad when you said to me, 'More grace, more grace,'" contestant Nutsa Buzaladze told her, referring to an incident last week in which Perry judged her and her duet partner, Carina DeAngelo, for not working well together.
"And I wanted to like tell also my side of the story," she continued, "and I felt so bad I was, like, frozen. Then I didn't want to bring negative energy, so that's why I didn't say nothing. I thought that because I didn't speak up that I could not really speak because I did not want to cry onstage, but after I left the stage I was just like destroyed, so I wanted to apologize for this."
In the previous episode, Buzaladze and DeAngelo were paired together to sing a duet, and DeAngelo mentioned immediately before the performance that Buzaladze had slept through a rehearsal.
KATY PERRY, PAT SAJAK, MAYIM BIALIK TRASHED BY FANS: TV HOSTS UNDER FIRE IN COMPETITION SHOWS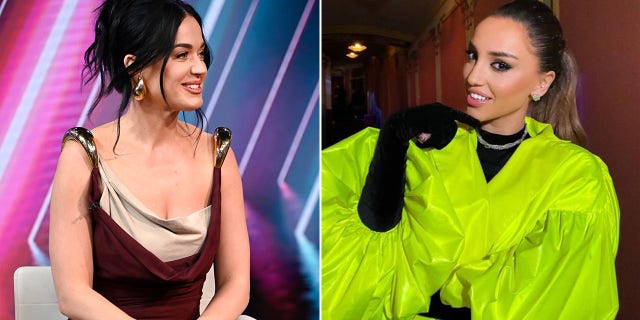 Katy Perry and Nutsa Buzaladze had a touching moment on a recent episode of "American Idol." (Paula Lobo/Getty/Nutsa Buzaladze/Instagram)
The complaint set an awkward tone for their performance, and after it was over Perry told them that it was "underwhelming."
"I just think the energy was broken between both of you, and so I think you couldn't give each other the energy you both needed. That you both deserved," Perry said. "I think you're both better than that performance."
"Katy is so rude and condescending to the contestants unless it's a male cutie then she acts like a teenage fool," one user commented on a photo shared by host Ryan Seacrest following that show.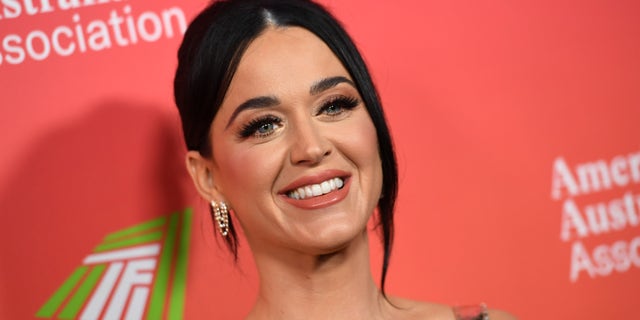 Katy Perry has been receiving backlash for the "condescending" way she's been speaking with "American Idol" contestants. (JC Olivera via Getty Images)
"Sooooo much drama! Ugh," one social media user wrote on another post shared by Seacrest. "Idk if I can keep watching. I want to…but idk."
Another person wrote that Perry's remarks were "rude" and that the judges have "lost control" of the contestants.
'AMERICAN IDOL' CONTESTANT CALLS KATY PERRY'S 'MOM-SHAMING' JOKE 'HURTFUL' AND 'EMBARRASSING'
After Buzaladze's apology to Perry in last night's show, the pop star stood to give her a hug and told her, "What I meant by 'grace' is that it's OK to be determined and ambitious and edgy and strong, but also with grace."
She added, "I really relate to you because I know what it means to be a strong woman and to want to be strong and to never break and to never feel like anything could get to me, but that's not real."
Buzaladze went on to give a stunning performance of "Proud Mary," and she was sent on to the next round.
Perry's comments toward the "American Idol" contestants have been under major scrutiny after she was accused of "mom-shaming" a woman named Sarah Beth Liebe during an audition.
CLICK HERE TO SIGN UP FOR THE ENTERTAINMENT NEWSLETTER
Liebe, 25, told the judges that she has three children, and while they all reacted in surprise, Perry's reaction was the most exaggerated.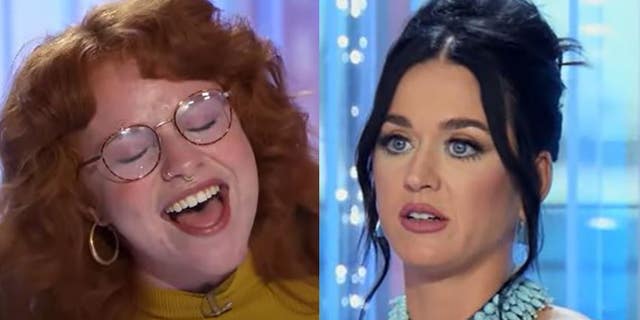 Fans came to Sara Beth Liebe's defense after they thought Katy Perry "mom-shamed" the contestant. (American Idol/YouTube)
"If Katy lays on the table I think I'm gonna pass out," Liebe said, and Perry responded, "Honey, you've been laying on the table too much."
While Liebe was able to move on to the next round, she eventually quit the show to go back home to her children, and she's said numerous times since that she found Perry's remarks "hurtful" and "embarrassing."
CLICK HERE TO GET THE FOX NEWS APP
Fox News Digital's Lauryn Overhultz contributed to this report.