One of those killed at a mass shooting in Dadeville, Alabama, Saturday was reportedly a high school athlete who was headed to Jacksonville State on a football scholarship this fall.
Phil Dowdell, a senior in high school due to graduate in mere weeks, was shot and killed while celebrating his sister Alexis' sweet 16 birthday party, his grandmother, Annette Allen, told The Montgomery Advertiser. "He was a very, very humble child. Never messed with anybody. Always had a smile on his face," Allen said, noting her grandson's "a million-dollar smile."
Allen told the newspaper multiple teens were shot at the party, as well as Dowdell's mother, who sustained two gunshot wounds. "Everybody's grieving," Allen said.
Dowdell was also identified as one of the deceased victims by Ben Hayes, who is the senior pastor at Dadeville First Baptist Church, the team chaplain of Dadeville High School and chaplain of Dadeville police. Hayes told Al.com that Dowdell, a Dadeville football player, had recently committed to Jacksonville State University to play wide receiver.
ALABAMA MASS SHOOTING: 4 CONFIRMED DEAD, REPORTS OF AT LEAST 20 INJURED AT TEENAGER'S BIRTHDAY PARTY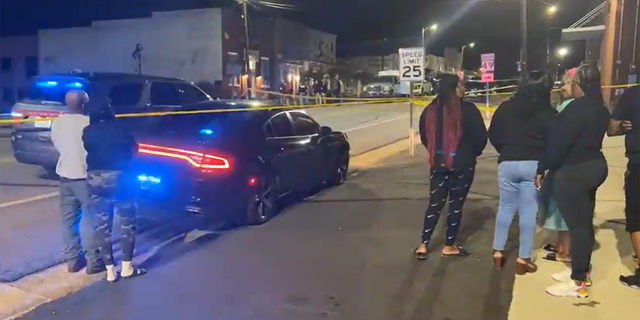 Crowds line up behind police tape at the scene of a mass shooting in Dadeville, Alabama.  (The Alexander City Outlook )
Fox News Digital reached out to Jacksonville State University for comment, but the athletics department said it could not immediately confirm any details.
So far, the Alabama Law Enforcement Agency has confirmed "four fatalities" and "multiple injuries" after gunfire erupted at approximately 10:34 p.m. near the 200 Block of Broadnax Street in Dadeville, located in Tallapoosa County. The shooting reportedly happened at the Mahogany Masterpiece dance studio.
Officials have not confirmed the number of surviving victims, though reports say the amount is more than 20.
Allen said many parents are going from hospital to hospital looking for their children. Authorities also have not said whether any arrests have been made.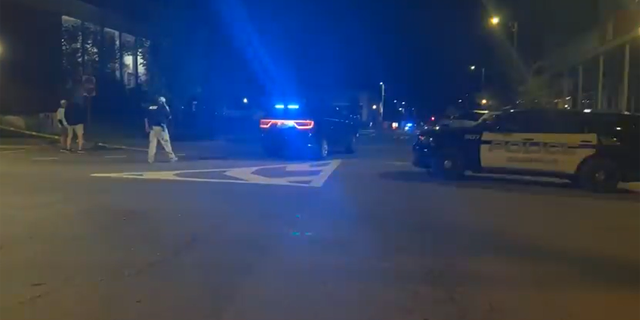 Police vehicles at the scene of a mass shooting in Dadeville, Alabama.  (The Alexander City Outlook )
The White House confirmed that President Biden has been briefed on the matter.
ANOTHER LOUISVILLE MSS SHOOTING LEAVES 2 DEAD, 4 INJURED DAYS AFTER BANK MASSACRE; SUSPECT AT LARGE
Hayes said a crowd of people began gathering outside Lake Martin Community Hospital looking for loved ones.
"There were probably 250 people there, family, kids, neighbors," Hayes said. "This is a close community. They let family into the lobby. The police had asked me to be there to help comfort and for crowd control."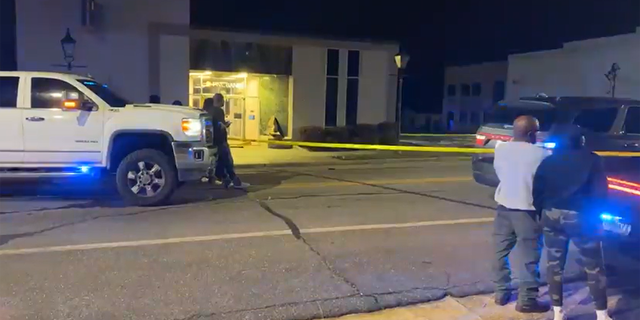 Crime scene tape erected at the scene of a mass shooting in Dadeville, Alabama.  (The Alexander City Outlook )
Susan Foy, the Chief Marketing Director of Russell Medical Center in Alexander City, located about 18 miles from Dadeville, confirmed that multiple victims were treated at the facility and released. She confirmed to Fox News the hospital treated multiple victims and released them.
CLICK HERE TO GET THE FOX NEWS APP
Several victims with gunshot wounds have had to be transferred to other hospitals to better tend to their specific wounds/injuries. Of the victims treated at the medical center, she had no word on any fatalities. Foy would not get into the ages of victims or a specific number. The hospital is a small, rural facility with just 81 beds.
It's not rare to transfer patients to other facilities that have access to more specialists, she said.