Attorneys for Adnan Syed, who was freed from prison last year and had all charges dropped in the 1999 slaying of his ex-girlfriend, asked an appeals court on Wednesday to reconsider the reinstatement of his murder conviction.
Syed was originally convicted in 2000 of murdering 18-year-old Hae Min Lee, who was found strangled to death in a shallow grave at Baltimore's Leakin Park.
He maintained his innocence for years and the case garnered national attention after the true crime podcast "Serial" profiled him in 2014.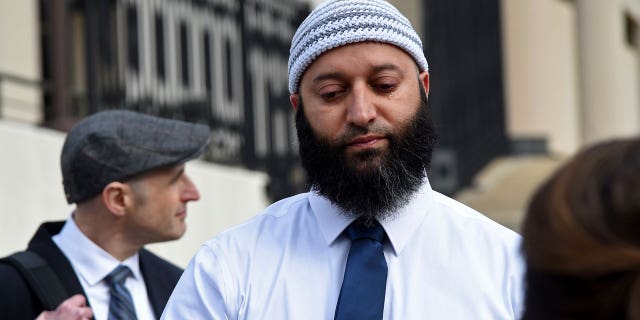 Adnan Syed gets emotional as he speaks to reporters outside the Robert C. Murphy Courts of Appeal building after a hearing, on Feb. 2, 2023, in Annapolis, Maryland. (Barbara Haddock Taylor/The Baltimore Sun via AP, File)
Last September, a judge vacated his life sentence at the request of former Baltimore State's Attorney Marilyn Mosby. All charges were dropped in October.
But last month, an appellate court reinstated his murder conviction, arguing that a lower court failed to give sufficient notice to Hae's family members about the motion to vacate the sentence.
MASSACHUSETTS WOMAN ACCUSED OF KILLING COP BOYFRIEND COULD BE EXONERATED WITH NEW EVIDENCE: DEFENSE
Young Lee, the victim's brother, said that he was only given notice of prosecutors' request to vacate the sentence three days before the hearing and did not have time to travel from his home in California, forcing him to attend court remotely.
"The Appellate Court of Maryland upheld victims' rights in its recent ruling. Adnan Syed would like the Court to change its mind and declare harmless error when rights are violated," David Sanford, an attorney for Hae's family, told Fox News Digital in a statement.
"The Maryland Constitution and the collective wisdom of the Maryland State Legislature recognize victims' rights as being an essential part of the legal fabric of Maryland. We have confidence that the Appellate Court will uphold those rights again."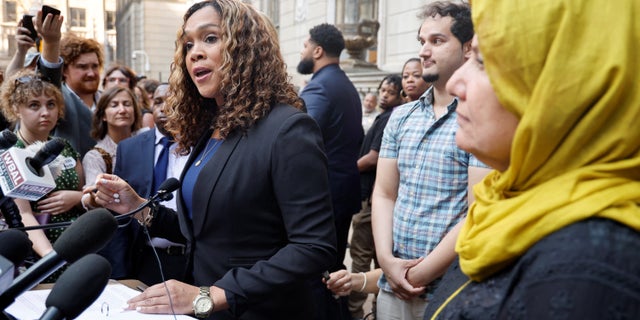 Adnan Syed's mother Shamim Syed listens to former Maryland State's Attorney for Baltimore Marilyn Mosby speak to the press after a judge overturned Syed's murder conviction and set him free during a hearing at the Baltimore City Circuit Courthouse in Baltimore, Maryland U.S., September 19, 2022.  (REUTERS/Jonathan Ernst)
Syed remains free as the appellate court's 2-1 decision last month was stayed for 60 days. The 41-year-old man had served 22 years of a life sentence when he was released from prison.
CLICK HERE TO DOWNLOAD THE FOX NEWS APP
Prosecutors said that they used "advanced DNA" testing to determine that Syed was not responsible for Hae's murder. They also pointed to multiple other potential suspects, one who had allegedly threatened Hae and another who was connected to an address where her car was later discovered.
"The state no longer has confidence in the integrity of the conviction," prosecutors said.
The Associated Press contributed to this report.