Southern Baptists will have the chance to vote on a proposal this week that would change the Nashville-based Southern Baptist Convention (SBC) constitution to formally ban women in the denomination from serving in a teaching pastoral role.
More than 12,000 voting delegates – known as "messengers" – at the 2023 SBC annual meeting in New Orleans will be voting on the measure, which would require churches affiliated with the SBC to adhere to a policy by which no woman can hold the title of pastor, according to USA Today.
The SBC Executive Committee, which is made up about 30 staff and 86 elected representatives, approved the proposal to head for a vote Monday, but recommended messengers vote against the measure.
SOUTHERN BAPTIST OUSTS ITS 2ND-LARGEST CONGREGATION, FOUNDED BY RICK WARREN, FOR HAVING A FEMALE PASTOR
JUSTICE DEPARTMENT INVESTIGATING SOUTHERN BAPTIST CONVENTION FOR HANDLING OF SEX ABUSE CASES
"The SBC is in desperate need of clarity," Law said in a statement Monday. "The messengers need to make their voices heard on this amendment and I am thankful they have that opportunity this week."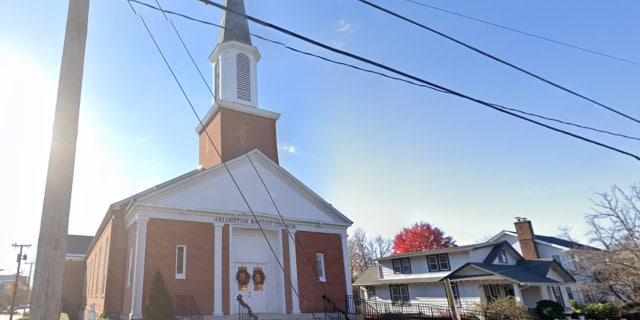 The Rev. Mike Law, pastor of Arlington Baptist Church in Arlington, Virginia, said the SBC needs "clarity" on the issue of women pastors. (Google Maps)
"We must believe what the Bible teaches, and put those beliefs into practice. I encourage my fellow messengers to adopt this amendment and reaffirm our commitment to God's Word," he added.
"It is important to understand that the word pastor was chosen precisely because of its clarity among Southern Baptists," the wrote at the time. "The statement carefully affirms that both men and women are gifted for service in the church, but the role of pastor is biblically defined and is to be held only by men as qualified by Scripture."
MAN ARRESTED WHILE CITING BIBLE VERSE IN PROTEST OF PRIDE EVENT, THEN VIDEO EVIDENCE SINKS CASE
Famous Baptist pastor and author Rick Warren has been on a media blitz in recent days as his California-based Saddleback Church is scheduled to appeal the SBC's decision to oust the church for having women as pastors. Louisville, Kentucky-based Fern Creek Baptist Church is also appealing their expulsion in February over the same issue.