Democratic New York Attorney General Letitia James came out with a forceful statement Wednesday on retail giant Target removing or tamping down some Pride Month merchandise in the wake of conservative backlash.
James called Target's move the "wrong" decision on Twitter and claimed she and other state officials were "urging" the store to reverse its decision.
In her Twitter thread, James also mentioned the existence of a letter that she and several state officials signed and addressed to the company to demand they not pull its Pride items and displays from store locations throughout the country. It marked the latest example of the store taking hits for what progressives viewed as capitulation to right-wingers.
TARGET STORES RECEIVED BOMB THREATS ACCUSING RETAILER OF BETRAYING LGBTQ COMMUNITY AMID WOKE BACKLASH: REPORTS
CONSUMERS CREEPED OUT BY TARGET'S 'TUCK-FRIENDLY' WOMEN'S SWIMWEAR: 'SHOPPING ELSEWHERE'
At the time, the company forced several stores in those areas to move LGBTQ Pride merchandise away from the front of their locations due to customer outrage.
Some of this merchandise included "tuck-friendly" bathing suits for transgender individuals, as well as mugs that had the words "gender fluid" on them. Other Pride products were marketed to children.
CLICK HERE TO GET THE FOX NEWS APP
Democratic New York City Mayor Eric Adams also promoted the event, saying, "Drag storytellers, and the organizations that support them, are advancing a love of diversity, personal expression, and literacy that are core to what our city embraces… I thank Attorney General James for hosting this event that clearly says New York City is the place where you can be yourself and love who you want."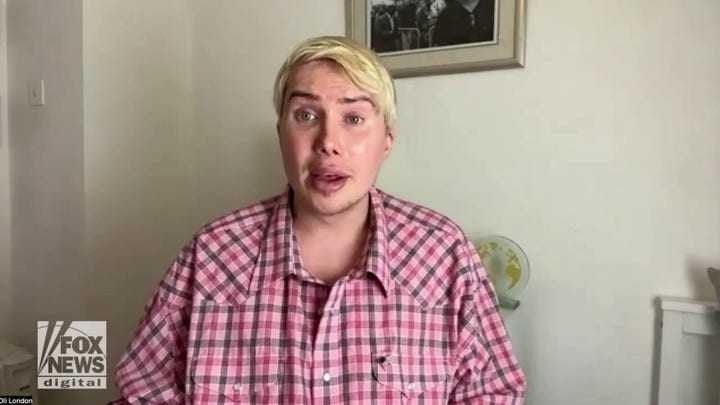 Video