A Missouri woman with a history of committing bank robberies was once again arrested Wednesday for allegedly trying to steal money from a financial institution in Pleasant Hill, according to police.
The Pleasant Hill Police Department said officers responded to reports of a bank robbery in process at around 3:20 p.m. Wednesday, at the Goppert Financial Bank on N. Hwy 7 in Pleasant Hill.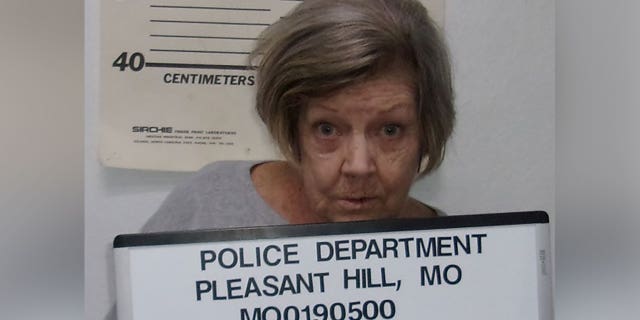 78-year-old Bonnie Gooch of Pleasant Hill, Missouri faces bank robbery charges after allegedly trying to take money from a financial institution, for a third time since 1977. (Pleasant Hill Police Department)
While en route, officers were given a description of the suspect as well as her vehicle, and once located, they conducted a traffic stop and apprehended 78-year-old Bonnie Gooch.
ST. LOUIS MAN PLEADS GUILTY TO CHARGES OVER ROLE IN DEADLY ILLINOIS BANK ROBBERY
Police said Gooch was taken into custody without incident.
FOX 4 in Kansas City, Missouri, reported that Gooch is no stranger to getting accused of this type of behavior.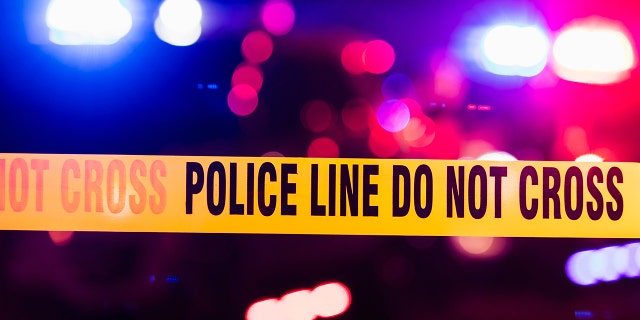 This file image shows crime scene tape and police siren lights.  (iStock)
In fact, in 2020, the then 75-year-old Gooch was arrested in Lee's Summit for bank robbery and later convicted.
CHIEFS SUPERFAN ON THE RUN AFTER ALLEGEDLY SKIPPING COURT HEARING ON BANK ROBBERY CHARGES: OFFICIALS
The news station said Gooch's sentence was suspended, though she was given supervised probation that expired in November 2021.
On Wednesday, Gooch was arrested not too far from the bank.
Cass County prosecutors charged Gooch with stealing or attempted stealing from a financial institution, and her bond was set at $25,000.
"Obviously it was a tense situation," Pleasant Hill Police Chief Thomas Wright told FOX 4. "But when the hands of an elderly woman come out of the car and that is who is driving the suspect vehicle, it's a little shocking."
He went on to tell the station that the department plans to look at circumstances in their entirety and determine if Gooch needs any type of services.
CLICK HERE TO GET THE FOX NEWS APP
When Gooch robbed a bank in 2020, police said, she used a similar strategy to what was used Wednesday, by handing a note to the bank employees.
FOX 4 also reported that the 2020 criminal complaint points out that Gooch was also convicted of bank robbery 46 years ago in California.