Meghan Markle is no stranger to criticism, especially when it comes to her family.
As she faces scrutiny for not attending King Charles' coronation on May 6 with husband Prince Harry, an Australian news station has released a trailer for an upcoming interview with her estranged sister, father and brother that paints her in quite an unflattering light.
The interview will air on "Spotlight," and the show's Twitter account teased what Markle's family had to say about her, along with photos and video from when the duchess was a child.
"The world has never seen Meghan like this," an announcer declares over a clip of Markle as homecoming queen at her high school.
MEGHAN MARKLE MAKES FIRST APPEARANCE SINCE REVEALING SHE WON'T ATTEND KING CHARLES' CORONATION
There is also footage of her dancing in what appears to be a recital, as well as a clip of her waving at a camera, all from what are clearly home videos.
The announcer claims that "treasured memories, secret tapes and home truths are all coming out," and Samantha Markle, Thomas Markle and Thomas Markle Jr. can be seen sitting together watching some of those tapes.
"She would still be a waitress if it wasn't for Dad," Samantha said.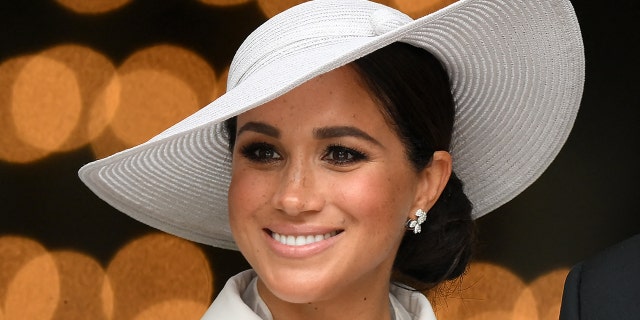 Meghan Markle is featured in the official souvenir program on sale for King Charles' coronation. (DANIEL LEAL/POOL/AFP)
Thomas Jr. told the interviewer, "We're not going away. This is going to change everything."
Back in Samantha's portion of the interview, she can be heard saying that Harry and Meghan are "Very unhealthy for each other. It's a toxic relationship."
MEGHAN MARKLE SKIPPING CORONATION A 'QUIET RELIEF' FOR ROYALS EAGER TO AVOID 'THE MEGHAN SHOW': EXPERT
Meanwhile, Markle's father, who suffered a stroke last year and is seemingly in poor health as he offered what the show called a "deathbed plea" to Meghan, asked, "How can I fix this?"
The show will also feature other people discussing the royal family – someone is heard claiming that "Harry already had a lot of these thoughts and feelings, and Meghan just kind of emboldened him."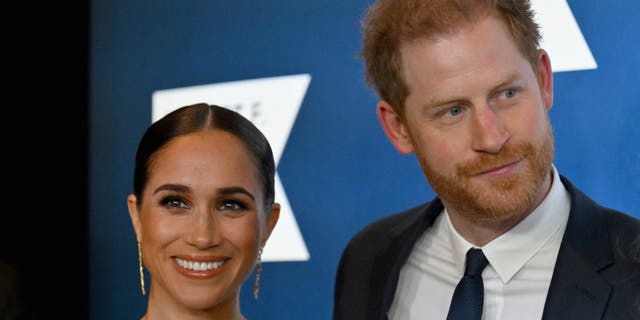 Meghan Markle and Prince Harry seem happy together as they live their lives away from the royal family. (ANGELA WEISS)
A "Prince Andrew bombshell" was also teased.
As far as the Markle family goes, this is hardly the first time they have come after the duchess.
CLICK HERE TO SIGN UP FOR THE ENTERTAINMENT NEWSLETTER
Samantha recently tried to sue her half-sister for defamation after her tell-all interview with Oprah Winfrey, and while her case was originally dismissed, she was allowed to refile it.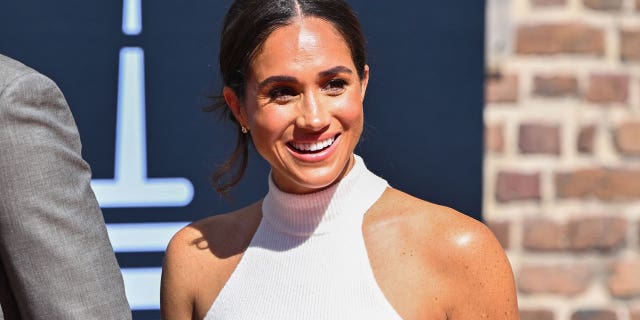 Meghan Markle's sister maintains that the duchess defamed her. (Samir Hussein/WireImage)
Her father seems to harbor less animosity for his daughter – even though he has been very public in talking about their estrangement, he has also been very open about wanting to reconnect with her.
CLICK HERE TO GET THE FOX NEWS APP
While Meghan's brother does not get as much media attention as her sister and father, he once stated, "I told Prince Harry, 'I think she's going to ruin your life.' She's very shallow."