China and Malaysia revived a decades-old proposal that would reduce dependency on the U.S. dollar during a meeting between Malaysian Prime Minister Anwar Ibrahim and Chinese leader Xi Jinping last week. The resurfaced Asian Monetary Fund would also lessen reliance on the International Monetary Fund.
Economist and "Currency Wars" author Jim Rickards warned that while China's efforts to reduce the dollar's power, the "greatest enemy" to the U.S. dollar comes from one of the country's own institutions.
"The greatest enemy of the dollar as a reserve currency is not all those other countries. It's the U.S. Treasury," Rickards said on "Fox & Friends Weekend, Saturday"
CHINA, MALAYSIA TO DISCUSS ASIAN MONETARY FUND TO REDUCE DEPENDENCE ON US DOLALR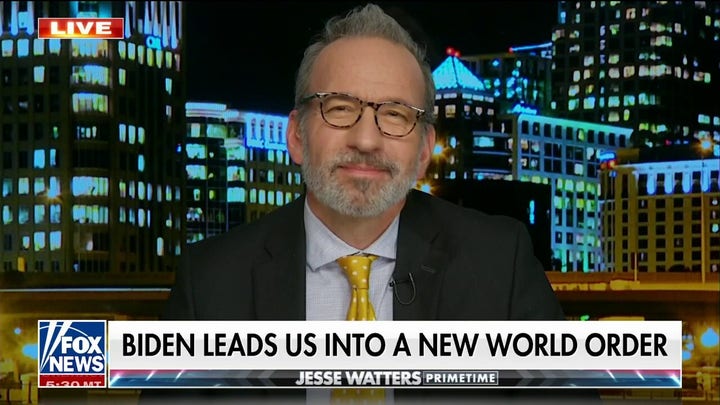 Video
Rickards made a distinction between payment currency and reserve currency, noting that many countries ditching the U.S. dollar are dealing with payments. The "bigger threat" to the U.S. dollar, Rickards warned, is a substitute in the reserve currency.
"A reserve currency is a different thing. First of all, that's the savings account, if you will, of a country. Countries don't actually have the currency," he said.
Even though efforts to replace a payment currency threaten the dollar, Rickards outlined how the U.S. Treasury presents the greatest threat to the dollar as a reserve currency.
"The U.S. Treasury has weaponized the dollar, frozen the reserves of the Central Bank of Russia and other countries looking around saying, 'Hey, what if they don't like what I did? What if they don't like one of my policies, are they're going to freeze my reserves?' If you say I want to get out of the dollar as a reserve currency, the only really good alternative is gold."
RUBLE DOWN TO PRE-CONFLICT VALUE AGAINST DOLLAR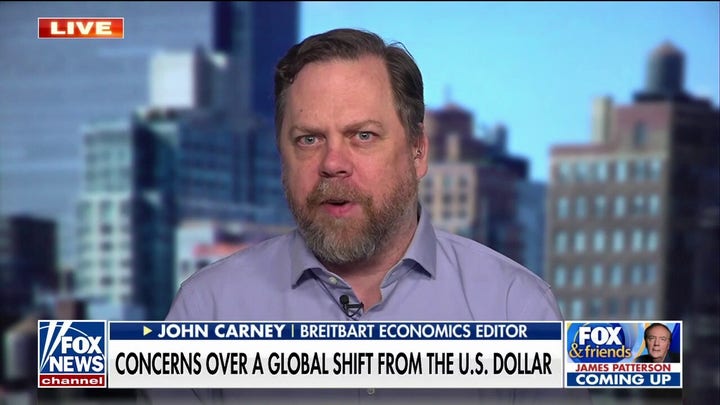 Video
China's work to combat the dollar as a payment currency is still a major threat to U.S. currency. Payment currency, Rickards explained, is the currency decided upon for a specific transaction and "could be almost anything."
"You give me the goods, I give you the currency. That's the payment currency. And that's what all those deals are about. That's a big deal. The dollar is being attacked from all sides. People are looking for substitute payment currencies."
At a forum in Hainan, China last week, Xi told Ibrahim in a meeting he was open to discussions on the Asian Monetary Fund.
"When I had a meeting with President Xi Jinping, he immediately said, 'I refer to Anwar's proposal on the Asian Monetary Fund', and he welcomed discussions," Anwar, who also serves as the country's finance minister, told the Malaysian parliament on Tuesday.
US MUST CATCH UP TO CHINA'S DIGITAL CURRENCY CAPABILITY IN ORDER TO 'LEAD THE WORLD': PAUL RYAN POLICY VOLUME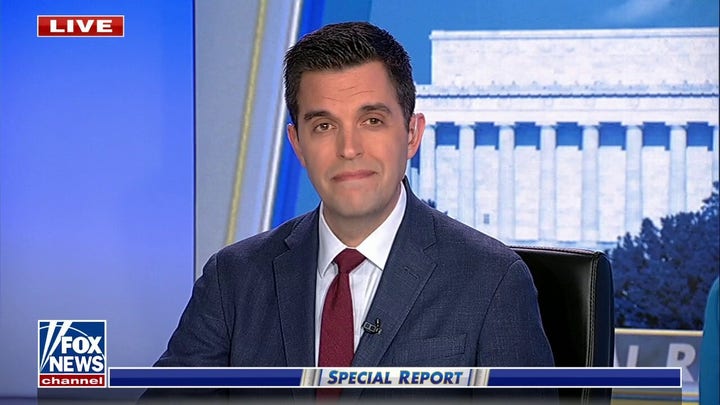 Video
"There is no reason for Malaysia to continue depending on the dollar," he added.
Anwar said he shelved forming an Asian Monetary Fund during his first stint as finance minister in the 1990s. At the time, the idea failed to gain traction as the U.S. dollar was still seen as strong, he said.
Malaysia joins a host of countries teaming up with China to cut dependency on the U.S. dollar. Recently, China and Brazil struck a deal to ditch the U.S. dollar in favor of their own currencies in trade transactions.
"All of those relationships you're looking at, and there's a long list of them, even some others, Saudi Arabia and China and so forth, they all involve the use of the dollar or not as a payment currency," Rickards said.
China is Brazil's largest trading partner, accounting for more than a fifth of all imports, followed by the United States, according to the latest figures.
China is also Brazil's largest export market, accounting for more than a third of all exports.
"If you want to substitute a payment currency, the Saudis buy oil from China, and they accept yuan. Russia buys manufactured goods from China, and they accept the ruble, etc. That's actually easy. You can use baseball cards or bottle caps like we did when we were kids. It's just a way of keeping score and that is a threat to the dollar," Rickards explained.
CLICK HERE TO GET THE FOX NEWS APP
China signaling its willingness to discuss the Asian Monetary Fund is the latest instance of the communist country extending its reach in geopolitics.
FOX Business' Louis Casiano contributed to this report.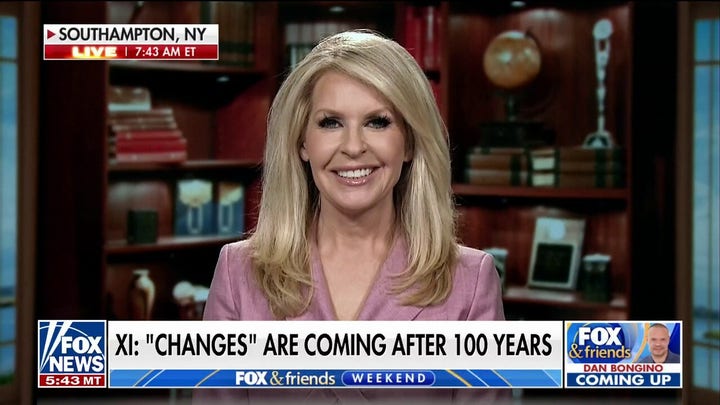 Video