Anheuser-Busch CEO Brendan Whitworth was widely panned on social media for his statement purportedly addressing the uproar over Bud Light's controversial partnership with viral trans activist Dylan Mulvaney.
Over the past several days, Bud Light has been facing intense for partnering with Mulvaney, the social media influencer who detractors accuse of impersonating women while documenting a full year of transitioning into "girlhood."
On Friday, Whitworth published a lengthy statement hoping to tamp down the animosity aimed at Bud Light and its parent company.
"As the CEO of a company founded in America's heartland more than 165 years ago, I am responsible for ensuring every consumer feels proud of the beer we brew," Whitworth began. "We have thousands of partners, millions of fans and a proud history supporting our communities, military, first responders, sports fans and hard-working Americans everywhere."
BUD LIGHT'S DYLAN MULVANEY PROBLEM WON'T CRIPPLE ANHEUSER-BUSCH, BUT WILL TARNISH REPUTATION, EXPERTS SAY
"We never intended to be part of a discussion that divides people. We are in the business of bringing people together over a beer," he continued. "My time serving this country taught me the importance of accountability and the values upon which America was founded: freedom, hard work and respect for one another. As CEO of Anheuser-Busch, I am focused on building and protecting our remarkable history and heritage."
"Moving forward, I will continue to work tirelessly to bring great beers to consumers across our nation," he later added.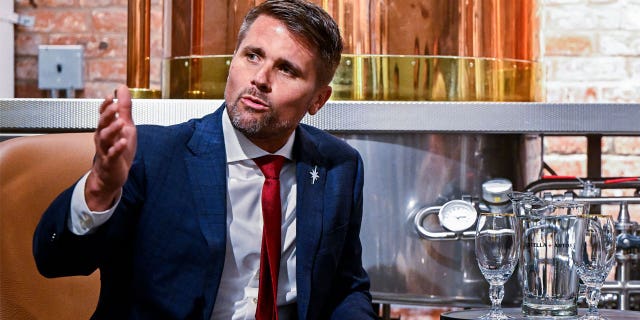 Anheuser-Bush CEO Brendan Whitworth was widely torched on social media for his statement that said "nothing" about the uproar towards Bud Light over its partnership with trans activist Dylan Mulvaney. (LAURIE DIEFFEMBACQ/BELGA MAG/AFP via Getty Images)
Critics across the ideological spectrum lit Whitworth's statement on fire, the vast majority of them concluding he said "nothing" while some pointed out that he did not directly mentioned either Bud Light or Mulvaney.
"What is he saying?" Fox News contributor Byron York asked.
"Hey @AnheuserBusch what exactly is this? It's not an apology. It's not a mea culpa. And no mention of why you felt the need to issue this statement. Your PR/marketing department really does suck," former Bush official Michael D. Brown wrote.
"The company is going to find a statement like this only emboldens the bigots, while simultaneously turning off the people who supported their move to feature Dylan Mulvaney in the first place. Way to make sure you anger everybody over this issue. Sigh," NPR TV critic Eric Deggans knocked the beer giant.
ANHEUSER-BUSCH SHEDS ROUGHLY $5 BILLION IN VALUE SINCE BUD LIGHT'S DYLAN MULVANEY PACT SPARKED OUTRAGE
"Anheiser-Busch CEO has now released a statement in which he addresses zero of the problems with hiring a man cosplaying as a woman to sell cheap beer to a predominantly male audience," The Daily Wire's Ben Shapiro tweeted.
"Pissing off both sides by kind of apologizing but also not apologizing was…a choice!" Marist College adjunct professor Bailey Carlin exclaimed.
"Honestly one of the worst corporate statements I've ever read. Just 100% air," Forbes writer Paul Tassi declared.
"Having already incurred the wrath of their core consumers, they know that apologizing for using Dylan Mulvaney as a brand ambassador will incur the wrath of 'Progressive' activists. This is a frightened CEO, cowed into addressing the issue, but saying nothing. What a disaster," podcast host Clifton Duncan said.
"Such mealy-mouthed nothingness. If the CEO thing doesn't work out, he could be a law school dean," Manhattan Institute's Ilya Shapiro quipped.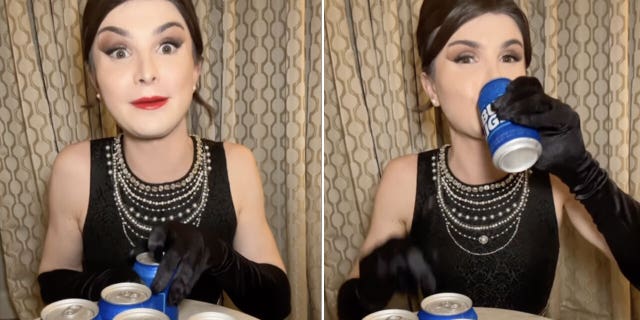 Anheuser-Busch set social media ablaze when beer juggernaut Bud Light celebrated transgender activist Dylan Mulvaney's "365 Days of Girlhood" with a polarizing promotion.  (Instagram)
Others blasted the beer CEO for not offering an apology and some advocated to maintain a boycott of Bud Light.
"This is not an apology, Apologize," podcast host Tim Pool told Whitworth.
"It's clear some horrendous woke corporate PR team wrote this cowardly gibberish. If @AnheuserBusch wants the boycott to end all they need to do is pledge they will no longer use company resources to promote transgenderism and hurt our children," Trump adviser Stephen Miller tweeted.
"How about … just selling beer? Corporations should focus on their business instead of social engineering," DeSantis campaign aide Christina Pushaw wrote. "Also, this statement didn't include a word about the actual controversy. Keep up the boycott – it's noticed. We need to keep making woke virtue signaling costly for them."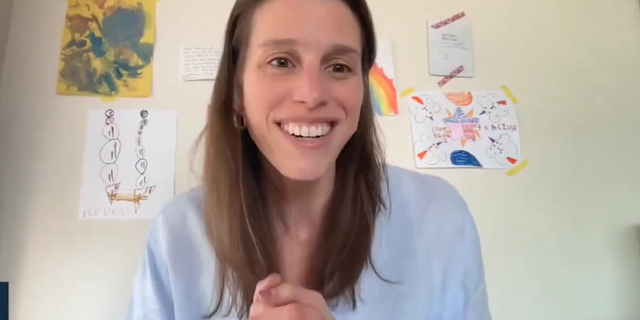 Bud Light VP Alissa Heinerscheid explains how she brought her personal values to the Bud Light brand. (Make Yourself at Home podcast)
Meanwhile, NBC reporter Ben Collins took the unique perspective insisting Bud Light had "cave[d] to the mob." Others disagreed.
"Caves, or puts out a press release that actually says/stands for nothing in the hopes of pissing off no one but probably pleases no one?" Boston Globe deputy D.C. bureau chief Tal Kopan asked.
"How is this caving?" constitutional attorney Mark Meuser similarly wondered.
BUD LIGHT'S DYLAN MULVANEY CONTROVERSY HITS RURAL DISTRIBUTORS AS BRANDING GURU THINKS CONSUMERS ARE CONFUSED
"What are you talking about dude? That message doesn't actually say anything of substance," Media Research Center associate editor Nicholas Fondacaro reacted.
"The problem here is that you think corporations affirming that men can become women is as universal a position as breast cancer awareness. It's not," columnist David Marcus told Collins.
CLICK HERE TO GET THE FOX NEWS APP
Mulvaney, who has racked up over 10 million TikTok followers and another 1.8 million on Instagram, has collected several endorsements while climbing into viral stardom including KitchenAid, Tampax, Kate Spade and Nike.
But it wasn't until Mulvaney posted a video hocking Bud Light that set the internet ablaze.
The outrage towards the famous beer brand only intensified after comments surfaced from Bud Light VP Alissa Heinerscheid, who took a swipe at the "fratty" fan base hoping their advertising strategy would be more "inclusive."
In the meantime, Anheuser-Busch has seen its value nosedive roughly $5 billion.