A Carbondale, Colorado, man who survived an avalanche that killed one of his friends, is determined to find his canine companion who he believes may have survived the incident.
"He is one of the most incredible outdoor adventure dogs that there is," Jacob Dalbey, 35, told Fox News Digital of his 7-year-old dog, Ullr.
"He's spent his entire life wandering around the mountains with me, fishing, skiing, mountain biking. He's my best friend," Dalbey said, adding that he's had Ullr since the pup was six weeks old. "He's pretty much my everything, so I'm very desperately trying to find him."
DOG IN DANGER REUNITED WITH US SOLDIER FOR FIRST TIME SINCE THEY BONDED OVERSEAS: 'MAGICAL MOMENT'
Dalbey, who is recovering from injuries cause by the avalanche that took place on Friday, March 17, said he at first had accepted that Ullr was buried and gone. However, tracks leading away from the avalanche debris suggest that Ullr could have escaped.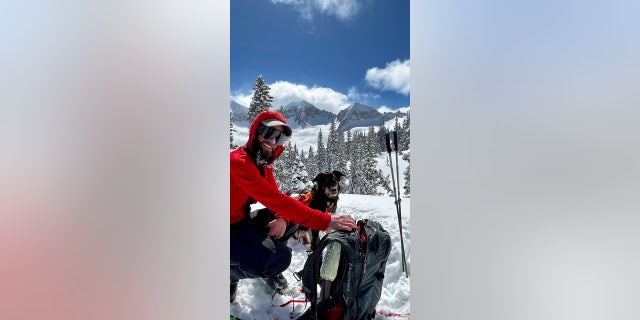 Jacob Dalbey is on the look out for his adventure companion, Ullr, who got separated from him after an avalanche swept him off his feet. (Jacob Dalbey)
Now, Dalbey hopes to bring in a scent tracking team to aid in the search, as his ability to be out in the elements for long periods of time have limited his own efforts.
Dalbey suffers from severe frostbite on his fingers and toes, as well as a broken hand that required surgery and also rhabdomyolysis – a serious and rare muscle injury.
"I've spent the last 16 days looking for him, and we've done a bunch of good work — set up trail cameras, scent stations, food stations to try to lure him back in," Dalbey said.
"But unfortunately there have been no sightings of him yet. So the next step, I think, is to try to bring this scent tracker in to help verify if any of these tracks that we have seen are his and formulate a plan from there to try to get him home."
DOGS CRY TEARS OF JOY WHEN REUNITED WITH THEIR OWNERS: NEW STUDY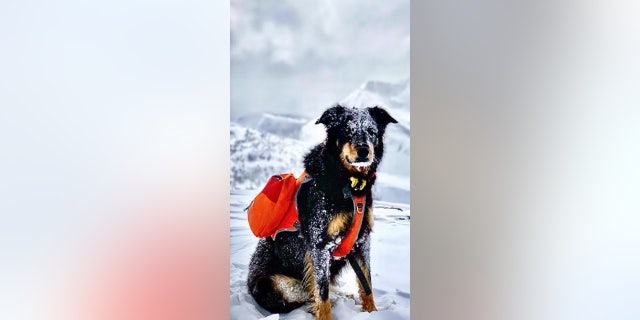 Dalbey and Ullr have been adventure partners since Ullr was six weeks old. (Jacob Dalbey)
A GoFundMe has been organized to assist in the costs of the professional trackers, who often assist in search and rescue efforts, Dalbey said.
A DOG AND HIS SOLDIER: LIEUTENTANT'S PRAYERS ANSWERED AFTER BELOVED PUP HE BONDED WITH OVERSEAS IS RESCUED
Dalbey said that if Ullr made it out, he can survive.
"I have very high confidence," Dalbey said. "He's more than adept to surviving out there probably for the rest of his life. I know he's looking for me and [I] desperately want to find him."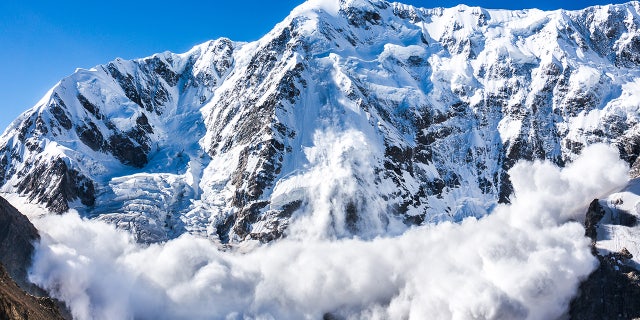 The Colorado Avalanche (not pictured) left Dalbey and one his friend injured, but his other friend did not survive the incident. (iStock)
Last month, on the day of the avalanche, Dalbey and two friends — all experienced backcountry travelers — were on a "scouting mission" in the Rapid Creek drainage area, near Marble, Colorado, "to figure out access for future outings," according to a report by the Colorado Avalanche Information Center (CAIC).
Ullr, a border collie mix who is named after the Norse God of snow and winter, was along for the trip, as always.
KANSAS FAMILY DOG, MISSING FOR 8 YEARS, IS FOUND 1,000 MILES AWAY FROM HOME IN IDAHO: 'WOW MOMENT'
"We were up skiing and unfortunately a large slab avalanche broke out and I was carried 2,500 feet and had deployed my airbag," Dalbey said.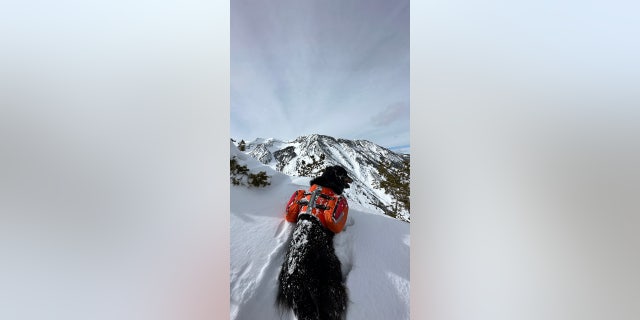 The border collie mix and his owner, Dalbey, were separated as a result of the avalanche that sent Dalbey violently tumbling over three cliff bands.  (Jacob Dalbey)
The group heard a collapse that sounded "like a bomb went off." Dalbey tried to reach for his dog, the CAIC report said, but was "swept off his feet."
His friend, also on skis, was buried. Another friend, who was on a snowboard, suffered head injuries and does not recall details, the report said.
The slide sent Dalbey violently tumbling over three cliff bands.
MISSING CAR FOUND AFTER AN EXTENSIVE 6-YEAR SEARCH BY HIS OWNER AND LOCAL COMMUNITY
"I was fully buried and with my right arm sticking out," Dalbey said, "but I was able to clear my airway and then proceeded to spend the next three plus hours digging myself out."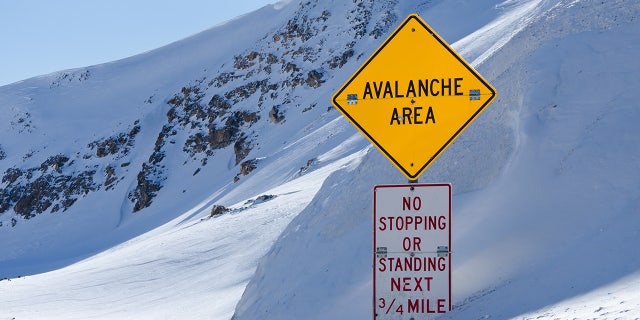 Daleby was buried in the snow (area not pictured) and spent over three hours trying to dig himself out of the trap. (iStock)
Dalbey dug himself out with a broken right hand.
"When I got out, I went and searched for my buddy and I located him and tried to dig him up," Dalbey said.
"At that point it was already getting dark, and I was hypothermic. I didn't have time to search for Ullr, and so I had to make the decision to save my own life."
PET DOG MISSING FOR 3 YEARS FOUND 1,200 MILES AWAY IN INDIANA, REUNITES WITH HER TEXAS-BASED FAMILY
Dalbey said that with frostbitten fingers, he sent an SOS on his satellite communication device.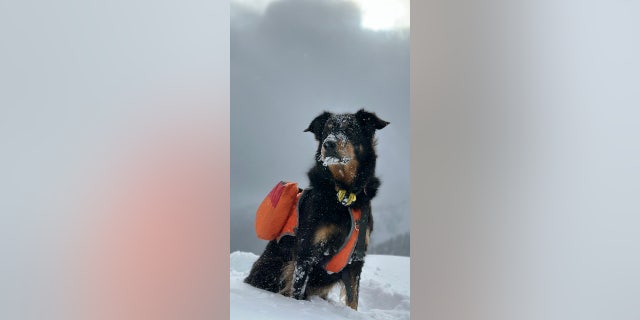 "I know he's looking for me and [I] desperately want to find him," Dalbey told Fox News Digital. (Jacob Dalbey)
"It was very hard to communicate on whether or not they were coming," Dalbey said. "So I started to try to get out and, eventually, I was so exhausted that I needed to dig a hole and rest and try to stay warm."
Dalbey was uncertain if search and rescue was coming, he said. His plan was to rest for a little while and then continue walking out.
"I think at about 11 o'clock or so, I received a message saying that they had a plan formulated and they had a helicopter coming and to get out in the open," Dalbey said.
US NAVY SAILORS REUNITE WITH DOGS THEY RESCUED FROM NEAR-CERTAIN DEATH IN THE MIDDLE EAST
"And so, I did. After 45 minutes or so of them flying around, they spotted me and picked me up at about 1 a.m."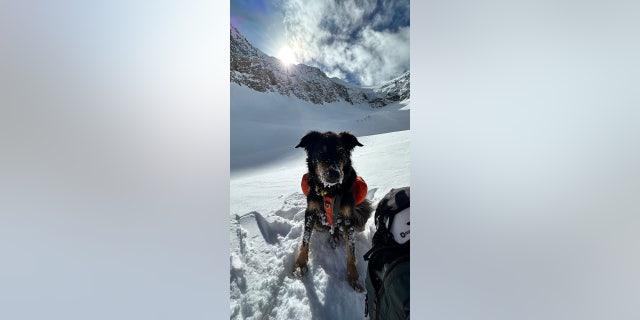 Dog tracks were found exiting the scene, leaving Dalbey with a bit a hope. (Jacob Dalbey)
The next day at the hospital, Dalbey's roommate who works in search and rescue, told him that when they flew back to the scene, there were dog tracks exiting the debris leading all the way out the drainage, which is about five miles away.
"So that gave me a lot of hope and I thought we would have found him by now, but we have not," Dalbey said.
Dalbey said he is still trying to process the death of his friend who was buried in the avalanche.
CLICK HERE TO SIGN UP FOR OUR LIFESTYLE NEWSLETTER
"It was a very tragic thing, and I'm very sad and he was a very good friend of mine," Dalbey said.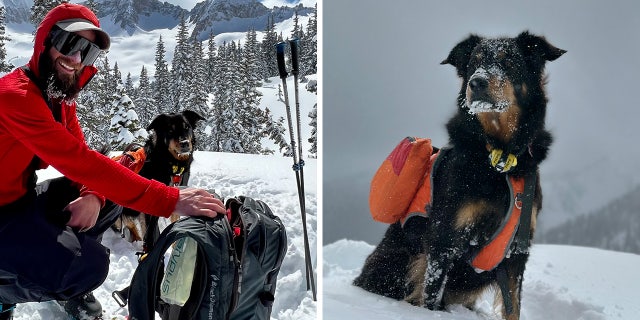 "My focus is on recovering my dog and then I can begin to deal with the other things that I need to," Dalbey commented. (Jacob Dalbey)
"My focus is on recovering my dog and then I can begin to deal with the other things that I need to."
Ten people have been killed in Colorado avalanches this season, according to the CAIC.
CLICK HERE TO GET THE FOX NEWS APP
Any person who may have spotted Ullr, who was last seen wearing his orange backpack, or anyone who has clues to his whereabouts may contact the Gunnison County Sheriff's Office (970-641-1113), Pitkin County Sheriff's Office (970-920-5300) or Garfield County Sheriff's Office (970-945-0453).