China has revealed plans to develop a futuristic warship that would include breakthrough technologies that would bring "science fiction to the real world," according to a report.
"It will completely overturn the combat formation of naval fleets that has been in place for over a hundred years," People's Liberation Army (PLA) Navy Rear Adm. Ma Weiming said in a peer-reviewed paper, the South Morning China Post reported.
The Chinese supership would look to adopt new technology such as rail guns, rocket launchers, laser weapons and high-powered microwaves. The technology would "cleverly and effectively transform the energy from the ship's power source — nuclear energy — into the electromagnetic energy needed to power" the weapons, Ma wrote.
The admiral argued that these different capabilities would turn a single ship into an "all-purpose" platform that can perform "the traditional tasks of a fleet of conventional ships."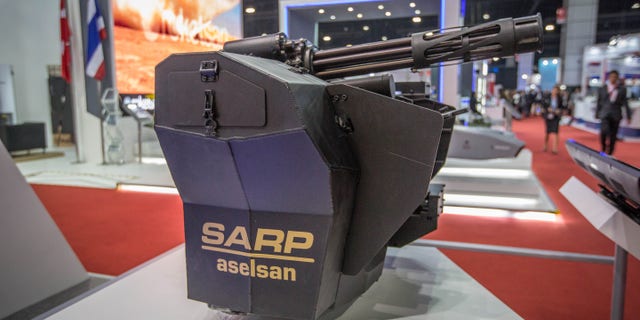 A rail gun is displayed at the stand of the Turkish company Aselsan during the Defense and Security Fair in Bangkok on Nov. 6, 2017. (Guillaume Payen/Anadolu Agency/Getty Images)
He also claimed that the Chinese navy has carried out large rail gun weapons tests at sea, and the Naval University of Engineering in China has made several breakthroughs in developing smaller electromagnetic guns. Most significantly, these advancements would include spin-up technology to enhance shooting accuracy.
WHAT ARE THE DANGERS OF AI? FIND OUT WHY PEOPLE ARE AFRAID OF ARTIFICIAL INTELLIGENCE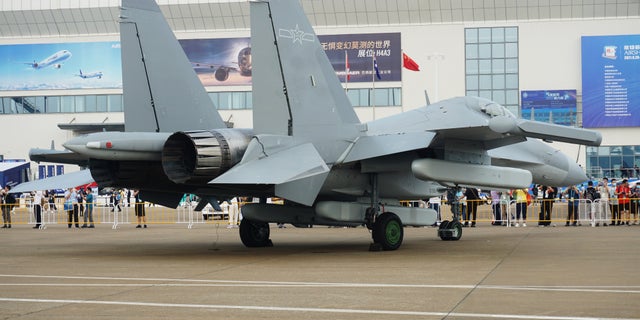 J-16D aircraft are exhibited at the 13th China International Aviation and Aerospace Exhibition in Zhuhai, China, on Sept. 29, 2021. (Feature China/Future Publishing via Getty Images)
"At present, China has solved all the key technologies of the electromagnetic launch system for weapon payloads on various types of combat platforms, including vehicle-mounted, shipborne and underwater systems," Ma wrote.
"This was a big step forward for electromagnetic energy equipment. It has moved from being just a theoretical concept to becoming a practical engineering reality," Ma added.