California will officially adopt a new "equity" and "social justice" based mathematics framework for its K-12 schools after a vote from the State Board of Education on Wednesday.
After multiple revisions and years of development, the board unanimously passed the 2023 Mathematics Framework for California Public Schools which seeks to renew the state's "commitment to ensuring equity and excellence in math learning for all students."
"This framework provides strategies to challenge, engage, and support all students in deep and relevant math learning by building on successful approaches used in nations that produce high and equitable achievement in math," State Board President Linda Darling-Hammond said in a statement.
She added, "It also draws on the experiences of educators who have worked for a decade to develop successful strategies for teaching California's rigorous standards, carrying those lessons to others across the state. This framework provides teachers and schools with a path to greater excellence with greater equity."
The framework also includes a section on integrating "social justice" into lessons to "empower" students.
"Teaching toward social justice urges educators to empower learners with tools to examine inequities and address important issues in their lives and communities through mathematics," the document explains.
It adds, "Mathematics educators committed to social justice work provide curricular examples that equip students with a toolkit and mindset to identify and combat inequities with mathematics."
At the time, the reforming of mathematics received intense backlash. In December 2021, hundreds of science and math professors signed a letter of "open concern" regarding the change.
"Subjecting the children of our largest state to such an experiment is the height of irresponsibility," the letter said.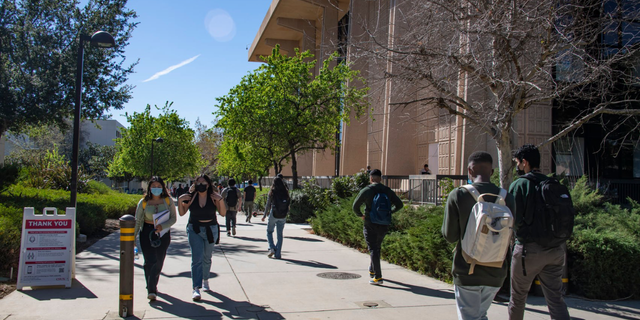 Math and science professors have spoken out against an equity based framework for mathematics. (California State University, Northridge)
GOP lawmakers in California also voiced their displeasure at the new framework in their own letter that same year.