Bridget Fonda made her mark on the entertainment industry decades ago and then quietly left Hollywood — for good.
The 59-year-old actress, who is rarely seen in public, was spotted at the Los Angeles International Airport Monday after returning home to the West Coast.
Upon arrival, Fonda was asked if she had interest in pursuing her acting career once again.
"No," the "Point of No Return" actress said. "It's too nice being a civilian."
BRIDGET FONDA MAKES RARE PUBLIC APPEARANCE ON 58TH BIRTHDAY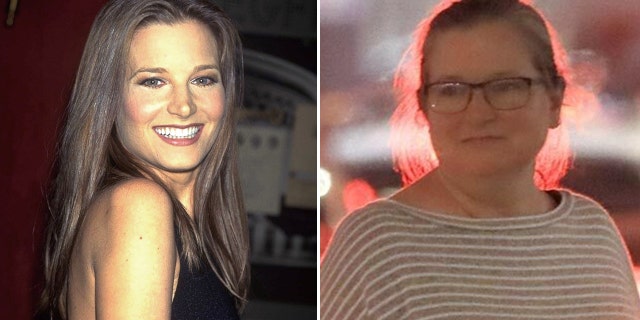 Bridget Fonda is known for starring roles in "Single White Female" and "Point of No Return." (Getty Images/BACKGRID)
Fonda began working as an actress at a young age. Her first role, although uncredited, was when she was five years old.
She worked alongside her father, Peter Fonda, in the 1969, cross-country, counterculture motorcycle flick "Easy Rider."
JAMIE LEE CURTIS THANKS 'NEPO BABY' STATUS FOR STARDOM WHILE ACCEPTING SAG AWARD: 'THIS IS JUST AMAZING!'
With a famous family backing her — her grandfather was Henry Fonda and Jane Fonda is her aunt — she studied drama at the Lee Strasberg Theatre and Film Institute at NYU's Tisch School of the Arts.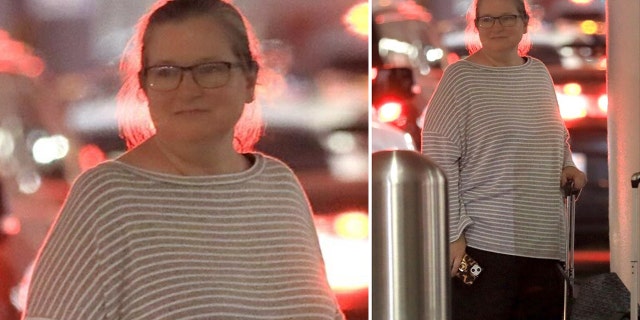 Bridget Fonda admitted she's not interested in returning to Hollywood after spending decades away from show business. (BACKGRID)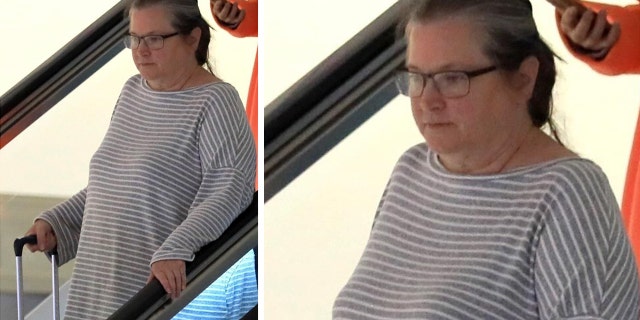 Bridget Fonda makes her way through LAX after a flight. (BACKGRID)
Fonda became Hollywood's go-to star in the '90s, with famous roles in "The Godfather Part III" and "Single White Female."
She worked with Nicolas Cage and Rosie Perez in the romantic comedy "It Could Happen to You" and earned two Golden Globes nominations for her work in "Scandal" and the television movie "After Amy."
Bridget was also known for "Jackie Brown," "Kiss of the Dragon," "Lake Placid" and "A Simple Plan."
CLICK HERE TO SIGN UP FOR THE ENTERTAINMENT NEWSLETTER
Her final credit was on the TV miniseries "Snow Queen" in 2002.
In February 2003, Fonda was involved in a rollover car collision in Malibu and fractured a vertebra. One month later, she became engaged to Academy Award-nominated composer Danny Elfman.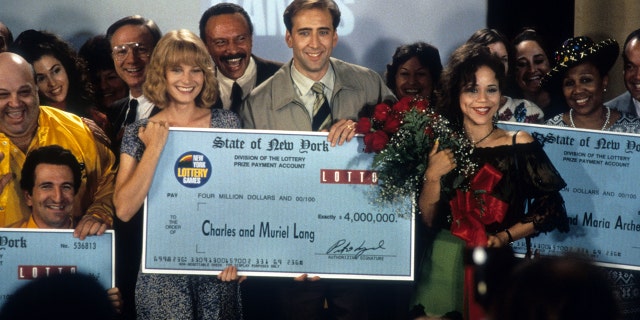 Nicolas Cage and Bridget Fonda starred in the romantic comedy "It Could Happen to You." with Rosie Perez in 1994. (TriStar)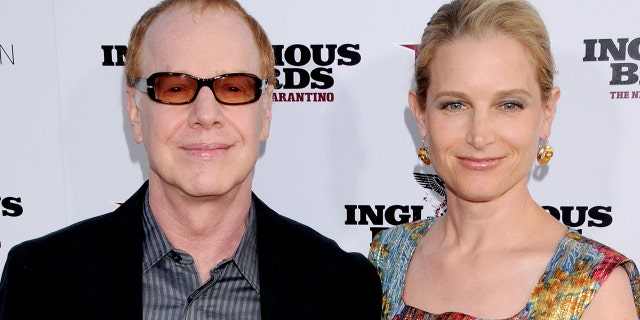 Bridget Fonda and composer Danny Elfman have been married since 2003. (Steve Granitz)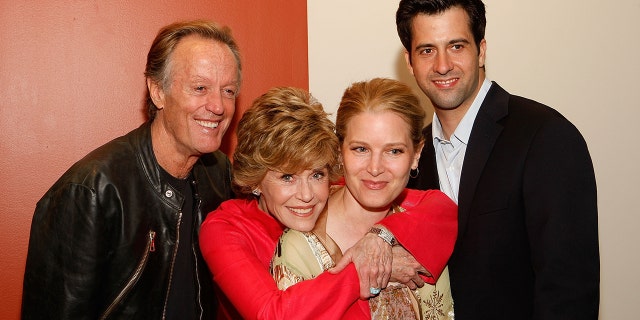 Bridget is the daughter of late actor Peter Fonda, left. Peter and sister Jane Fonda, seen with son Troy Garity, right, are two of late acting legend Henry Fonda's children. (Ben Rose)
They married in November 2003 and welcomed their son, Oliver, in 2005.
Fonda reflected on her career and the potential connection between her success and family name in 1993.
"I wonder what kind of satisfaction I would have with where I am now if I wasn't part of a family that has done such phenomenal work," she told Movieline.
CLICK HERE TO GET THE FOX NEWS APP
"I wonder what it would feel like to know that you've made it completely under your own steam. I sometimes wonder if I would be more at peace if I could know I made it by myself, instead of always wondering how many times my name got me in the door."