Angelina Jolie condemned the "prioritization of white skin" in medicine in a new op-ed as she advocates for people of color, including three of her children.
In an article for the American Journal of Nursing published on July 5, Jolie wrote about a new technology that can help show bruising on people of color, which she argues could be beneficial for domestic violence victims.
While the article focuses on domestic abuse, Jolie also wrote about her adopted children and how the medical system has sometimes "endangered" their health.
Jolie shares three adopted children with her estranged husband Brad Pitt: Maddox, Zahara and Pax. The former couple, who were both declared legally single in 2019, also share three biological children: Shiloh, Knox and Vivienne.
The "Girl, Interrupted" star went on to give a personal anecdote about her daughter.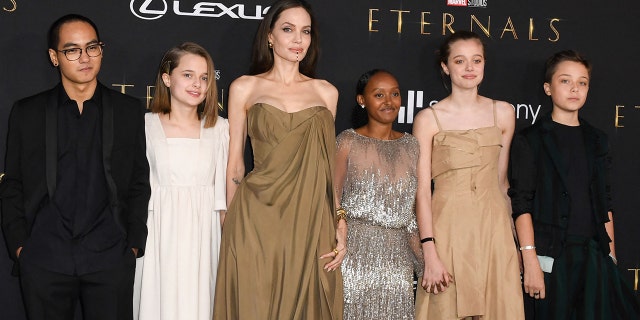 Angelina Jolie and Brad Pitt also share three biological children: Shiloh, Knox and Vivienne. (Getty Images)
"Reflecting personally, when my daughter Zahara, who is from Ethiopia, was hospitalized for a medical procedure, the nurse told me to call her 'if she turns pink near her incisions,'" Jolie recalled. "I stood looking blankly at her, not sure she understood what was wrong with what she had said."
"When she left the room, I had a talk with my daughter, both of us knowing that we would have to look for signs of infection based on our own knowledge, not what the nurse had said, despite her undoubted good intentions."
"It is personal to everyone," Jolie told NBC News. "Everyone who cares about family, everyone who cares about children, everyone who cares about their own safety and the health of their community."
"I [think] this country doesn't recognize what a serious domestic violence and child abuse problem it really has," she said.
Jolie has also accused her ex Brad Pitt of domestic abuse as the former couple battles in court over their vineyard, Château Miraval. The allegations came out in a legal document, obtained by Fox News Digital.
"She continues to rehash, revise and re-imagine her description of an event that happened six years ago by adding completely untrue information each time she fails to get what she wants," the source said.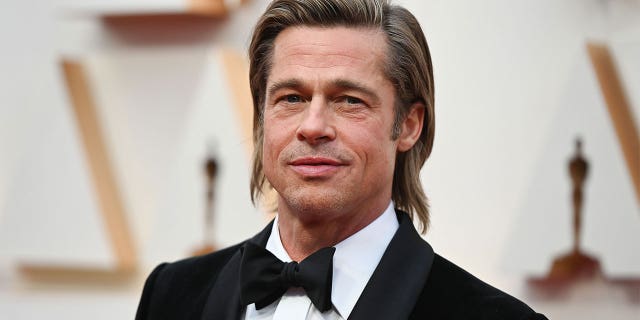 Brad Pitt's lawyer claimed the abuse allegations were a "personal attack" and "misrepresentation." (Robyn Beck/AFP via Getty Images)
A lawyer for the actor maintained that Pitt would respond to allegations in court.
"Brad has owned everything he's responsible for from day one – unlike the other side – but he's not going to own anything he didn't do," Pitt's lawyer, Anne Kiley, told The Associated Press at the time. "He has been on the receiving end of every type of personal attack and misrepresentation."